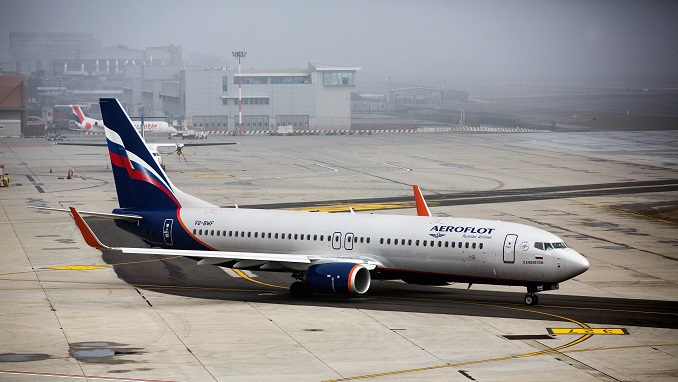 The Russian government has announced the allocation of 300 million roubles (US$4 million) from reserve funds to flag carrier Aeroflot to subsidize the continuation of air services between Moscow and the enclave city of Kaliningrad, Rusaviainsider.com reports. 
The move appears to be the first sign confirming fears in the Russian air transport community that state-owned Aeroflot will enjoy priority beneficial state support amidst the on-going coronavirus crisis, the website wrote.
Traditionally, Kaliningrad has also been served by S7 Airlines and Utair – two privately owned airlines offering a lower airfares tariff than that provided by Aeroflot, the nation's premium carrier. However, with this state injection, the largest airline can now offer lower prices for the same level of service. Industry experts believe the government's decision is a 'strange and dangerous' one.
The announcement confirms that Aeroflot is to receive an additional 300 million roubles of state subsidies specifically for its services between the Russian capital and Kaliningrad, which is the nation's westernmost territory. The funds will be allocated to the airline on a monthly basis provided its airfares are the same as the cheapest railway tickets on the same route. 
Currently, Aeroflot's lowest one-way fare on the route is a fixed 4,880 roubles. Thus, with the state subsidy factored in, the airline will generate 7,440 roubles ($99) for each ticket sold. According to the new government regulation, by the end of 2020, Aeroflot is expected to carry some 114,000 passengers on the route.
The measure is unprecedented in the Russian air travel industry. Previously, Aeroflot received subsidies only for providing services to passengers entitled to social benefits – those below the age of 23 or above 60, and for young multi-child families. These subsidies will remain throughout 2020 as well and will be allocated separately from the 'compensation for lost earnings'.
Following the lock-down of international air travel and the introduction of restrictions on movements inside the country, the Russian government is set to allocate more than 23 billion roubles to support the country's ailing airlines affected by the on-going Coronavirus pandemic, Russia's President Vladimir Putin promised last week. However, it is still not clear how and when the funds will materialize and what the principles for their distribution would be.