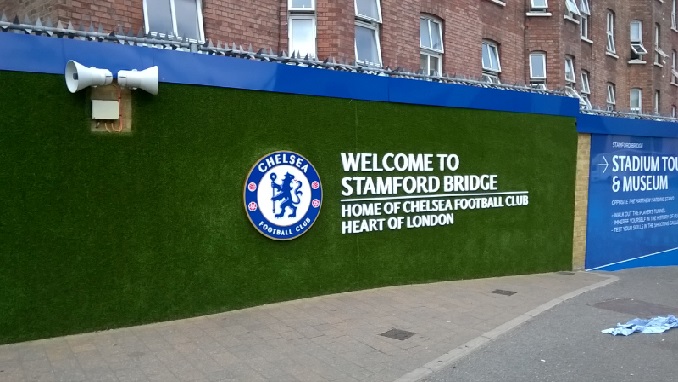 Russian oligarch Roman Abramovich is reportedly in talks with the richest man in the Czech Republic and owner of investment group PPF Petr Kellner for a deal to sell English premier football club Chelsea, TASS agency reported Thursday citing Czech media.
According to sources in London, the first round of negotiations should happen in the upcoming days, Tyden.cz wrote, adding that so far, the price has not been agreed.
"It is said that [Abramovich] would sell for three [billion pounds], and the other one would buy for one [billion pounds]," the anonymous banking sector source told the news outlet.
Abramovich is asking for £3 billion ($3.8 billion) for his UK Premier League football club Chelsea, having already declined a $2.3billion bid earlier this year. He bought the club in 2013 for £140 million.
The oligarch who effectively ran Russia at the end of the 1990s together with former president Boris Yeltsin's daughter Tatyana Yumasheva (nee Dyachenko) as a member of the so-called "Family" clique and was known as the "Kremlin's cashier." Since taking over Abramovich has invested more than £1.1bn into the club, taking it to the top of the Premier League five times and a victory at the UEFA Champions League.
The oligarch's UK investor visa is currently under scrutiny amid worsened UK-Russia relations. In response Abramovich sought and gained an Israeli passport.
The reclusive Kellner is also reportedly a huge fan of Chelsea and owns one of the most expensive skyboxes in London's Stamford Bridge stadium. He is also a very good friend of Abramovich. Kellner's PPF Group has extensive business interests in Russia in banking, insurance, agriculture and industry that brings him into regular contact with Russian oligarchs.
Abramovich is not currently under U.S. sanctions but his name has been mentioned as a possible addition to the list of sanctioned oligarchs as part of  "crushing" sanctions that could be imposed on Russia this autumn.