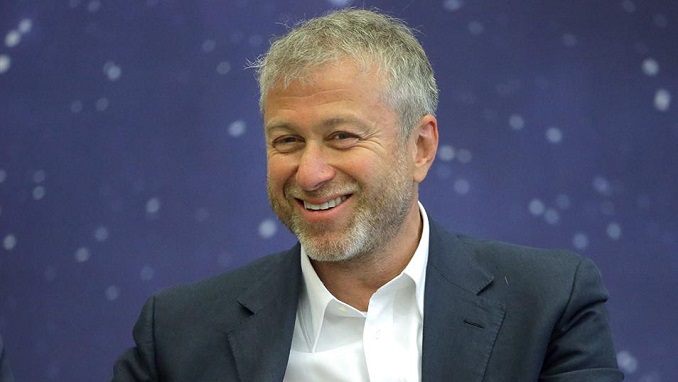 Russian billionaire Roman Abramovich has been granted Israeli citizenship and will move to Tel Aviv, an Israeli government spokesperson has said, according to the BBC.
Immigration officials told the news outlet that he was interviewed last week at the Israeli embassy in Moscow. Abramovich had previously faced delays in renewing his UK visa. Israel's interior ministry confirmed the offer of citizenship on a local television station on Monday.
"Roman Abramovich arrived at the Israeli embassy in Moscow like any other person," an Israeli government spokesperson told Channel 10. "He filed a request to receive an immigration permit, his documents were checked according to the law of return, and he was indeed found eligible."
Abramovich's spokesman did not respond to a request for comment.
According to the Ynet website, which belongs to Israel's highest-selling daily newspaper, Yedioth Aharonoth, Abramovich flew to Tel Aviv on Monday and received documents confirming his status as an Israeli citizen. He has reportedly bought a property in the city.
Israel grants citizenship to any Jewish person wishing to move there and a passport can be issued immediately. Israeli passport holders can enter the UK without a visa for short stays, although they require visas to work.
Abramovich, who is Jewish and has been a regular visitor to Israel, has donated millions to Israeli research and development projects and invested in local firms. Ynet said he had bought a former hotel in Tel Aviv, on the Mediterranean coast.
Israel's media has speculated for days that the businessman was seeking citizenship. The Times of Israel said Abramovich would be exempt from paying tax in Israel for 10 years and would not need to explain the sources of his wealth in that time. Worth $11.5 billion, according to Forbes magazine, Abramovich would instantly become the richest Israeli.