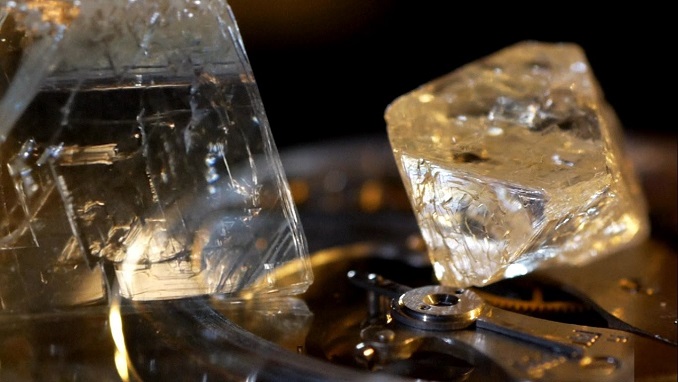 New York-based diamond wholesaler Larry J. West has purchased a 6.21-carat intense pink diamond unearthed and polished by Russian mining giant Alrosa, the company said in a statement.
The unique stone originates from Yakutia, Russia's largest region and home to the world's pole of cold.
Larry J. West, a three generation natural color diamond wholesaler, has been searching for the most extraordinary natural color diamonds in the world for over 30 years.
"As global production declines, pink diamonds will become rarer and thus more valuable," he said. "This is the first diamond from Russia that I have bought directly from Alrosa. It possesses excellent characteristics and will certainly take a worthy place in my collection."
Although the price of the rare diamond is not disclosed, market insiders estimate that pink diamonds go for about $1 million to $3 million a carat.
The global market for polished coloured diamonds has been controlled by Rio Tinto and De Beers, but ALROSA is making changes to its sorting and processing in order to compete.
"ALROSA deposits are known not only for their colorless diamonds, but also for a variety of rough colored diamonds," said Rebecca Foerster, President of Alrosa USA.
"Our cutters' unique skills allow us to turn them into high-quality diamonds. A closed production cycle guarantees the origin of each stone, and allows us to track its path from its birth in Earth's mantle," Foerster added.