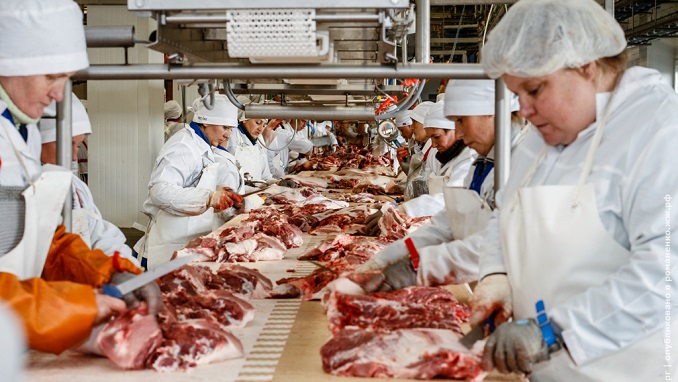 The recent opening of the Chinese market for poultry exports from Russia will aid the already growing Russian meat exports, despite the threat of avian influenza (AI) following outbreaks this year, Global Meat News reports.
Meat exports from Russia have been rising throughout 2018 and this growth could accelerate next year, the website writes. According to data from the country's Federal Customs Service (FSC), from January to August 2018, Russia exported meat and by-products worth a total value of $261 million, up 32.3% on the same period the previous year. The agency gave no details about volume figures.
Poultry meat exports increased by 13% to 126,000 tons. The overall value of poultry sold outside Russia was $127 million, the FSC added.
Russia exports meat primarily to Ukraine, Kazakhstan, and Vietnam. According to Anton Khokhlov, a spokesperson for the Russian Export Center, broiler meat and poultry by-products have the strongest export potential amongst all types of meat. Khokhlov also noted that during the first half of 2018 Russian poultry exported to Vietnam and Hong Kong had been further re-exported to China, since direct supplies to that country were banned.
Russia will start exporting its first batches of poultry meat directly to China this year, said Russian's Agriculture minister Dmitry Patrushev in a statement posted on the government's website last week. Following years of negotiations, the long-awaited agreement between Russian veterinary body Rosselkhoznadzor and China's General Administration of Customs was concluded last on November 7, Patrushev revealed.
China is a top priority market for Russian exporters, so authorities are likely to engage in more efforts to expand access for Russian agricultural products to this country, Patrushev added.
China banned poultry meat exports from Russia in 2005, following several avian influenza (AI) outbreaks registered in the country.