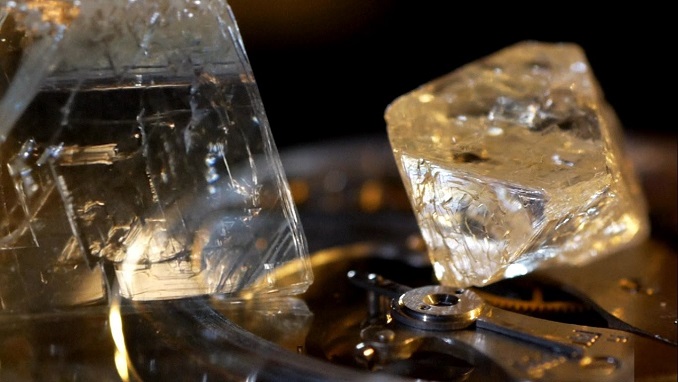 The Russian Federation represented by the Federal Property Management Agency and the country's Republic of Sakha (Yakutia) will keep its more than 50% stake in diamond mining company Alrosa until 2023, Kommersant reported.
This, however, does not prevent the state's sale of 8% in Alrosa in 2019, which was part of the government's privatization plan, although analysts believe that suitable conditions will be available only at the end of the year, the business newspaper wrote.
The state retaining its stake is included in the terms of the shareholder agreement of November 18, 2013, which expires this week. The agreement is automatically extended for five years, "unless the parties agree otherwise," the newspaper quoted the document. The Russian Ministry of Finance told the paper that "discussions on revising the agreement are not being conducted."
Analyst Andrey Lobazov says he does not see any reasons why it would now be beneficial for the state to reduce the share in Alrosa below the controlling stake.
"This is the industry leader, a unique company in Russia that pays high dividends with the profitability of 10-12% and the payments are important for the budget of Yakutia," he said.
According to the analyst, the market is not in its best shape right now because of the looming threat of new sanctions against Russia; therefore, it is unlikely that the planned privatization of 8% of Alrosa will take place in the near future.
"The government may, however, return to plans to sell a small package of Alrosa at the end of 2019," Lobazov added.
Alrosa is a Russian group of diamond mining companies that specialize in exploration, mining, manufacture, and sale of diamonds. It is the world's largest diamond mining company by volume.