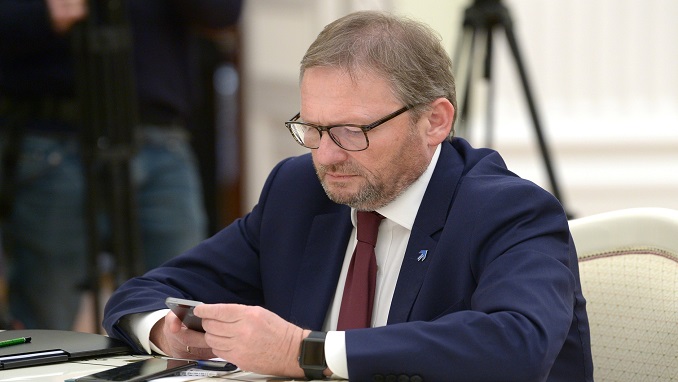 Russia's business ombudsman Boris Titov has basked a presidential proposal to limit the application for businesspeople of a Criminal Code article defining sanctions for organizing a criminal association, the legal information portal RAPSI reported.
Titov wrote on his Facebook page on Thursday that all changes aimed to limit the application of this article to entrepreneurs are for the benefit of the Russian business community.
On Thursday, Russia's President Vladimir Putin submitted the bill to the State Duma.
According to the proposal, founders, managers, and employees of a legal entity and its units are not to be criminally prosecuted exclusively on the basis of the organizational structure thereof and economic crimes related to their business or other economic operations. An exception would be a case where a legal entity or its units "have been specifically established for committing a serious crime an especially serious crime, or a number thereof".
The explanatory note to the bill clarifies that the respective article has been introduced in the section of the national Criminal Code dealing with complicity in crimes committed by criminal gangs with the aim of fighting professional organized criminal activity, including a later provision introducing criminal responsibility for taking a leading role in the criminal hierarchy.
A criminal society (criminal organization), the explanatory note reads, is different from other criminal gang types as to its more complicated internal structure, the aim to jointly commit serious or especially serious crimes for direct or indirect financial or other material gain, and possible concerted actions of two or more organized groups with the same aim.