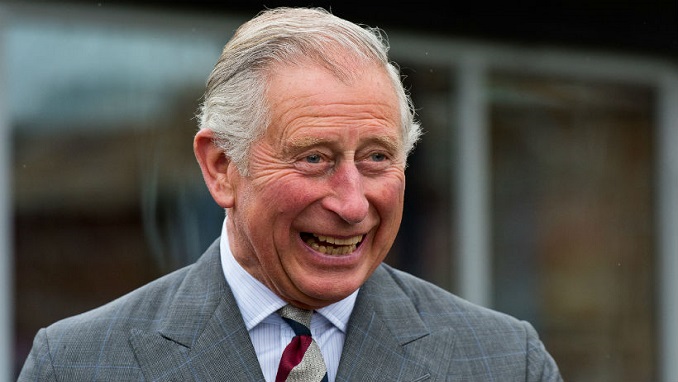 A new banking leak and an ensuing journalist investigation have revealed how a charity run by Prince Charles received donations from an offshore company that was used to funnel vast amounts of cash from Russia, the BBC reported.
The scheme is under investigation by prosecutors, the report said.
Money flowing through the network included cash that can be linked to some of the most notorious frauds committed during Vladimir Putin's presidency.
In all, it is estimated that $4.6 billion was sent to Europe and the U.S. from a Russian-operated network of 70 offshore companies with accounts in Lithuania.
The details have emerged from 1.3 million banking transactions obtained by the Organized Crime and Corruption Reporting Project and Lithuanian website 15min.lt.
The data represents one of the largest ever banking leaks. There is no suggestion that end recipients of funds were aware of the original source of the money, which arrived via a disguised route. However, the documents indicate that criminal and legitimate money may have been mixed together, making it impossible to trace the original source, before passing through screen companies into the global banking system.
The leak focuses on the Troika Dialog, a leading Russian investment bank now known as Sberbank. Emails reveal how certain managers at Troika kept money flowing through the pipeline for more than eight years, starting in 2004. Troika's overall boss at the time was Ruben Vardanyan, an Armenian financier with close ties to Putin, a host of international celebrities and members of the British royal family. Two years ago he was listed as the 99th richest Russian by Forbes magazine.
There is no suggestion Vardanyan did anything illegal, though he may have been an unwitting beneficiary of the flow of money. The leaked data, which is being examined by state prosecutors in Lithuania, raises questions about the light-touch scrutiny of payments organised by the bank.
In 2009, 2010 and 2011, three transfers from Vardanyan totalling $200,000 went to the Prince's Charitable Fund, a fundraising vehicle for Prince Charles. The money came from a British Virgin Islands shell company, Quantus Division Ltd.
The donations were, said Vardanyan, charitable donations intended to "preserve architectural heritage in England." The money went towards the rescue of Dumfries House, a stately home in Ayrshire with a priceless collection of Chippendale furniture.
In 2007, the mansion and its collection were set to be auctioned off to private buyers. Charles came to the rescue, raising £45 million ($59 million) at breakneck speed to save the property for the nation. But the venture left his foundation in debt, and in his efforts to plug the hole, the heir to the throne went on a fundraising drive. Vardanyan raised a further £1.5 million, from a group of Russian businessmen, and the prince thanked them with a black-tie dinner in 2014.