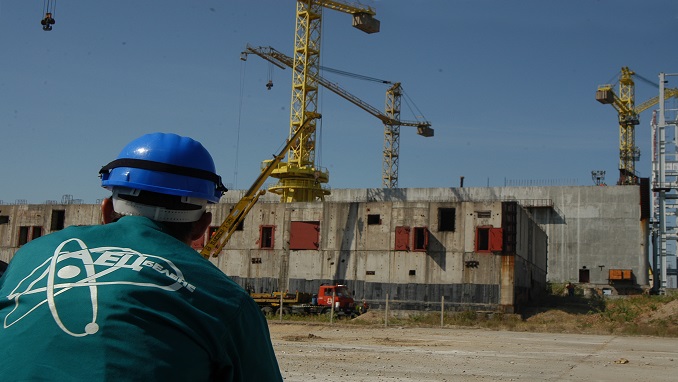 Chinese, French and American energy heavyweights CNNC, General Electric and Framatome may compete with Russian state nuclear corporation Rosatom for the construction of the Belene nuclear power plant in Bulgaria, the Sofia Globe reports.
The construction of the plant may start in 2020-2021, according to the documents the Russian government's press service prepared for the official visit of Prime Minister Dmitry Medvedev to Bulgaria on Monday.
It is also reported that potential investors should be ready to join the project on the terms of the Bulgarian side – without the provision of state guarantees and without concluding long-term power purchase agreements.
Earlier, Bulgarian Energy Minister Temenuzhka Petkova announced that Bulgaria is going start choosing a strategic investor for the construction of the Belene nuclear power plant by the end of February.
Bulgaria wants to build the Belene NPP for 9 billion euros over eight years. Sofia sets several mandatory conditions to potential strategic investors. In particular, the strategic investor should use the equipment that was already delivered to Bulgaria as much as possible and continue working in accordance with the previously approved project. The maximum cost of construction is 10 billion euros, and the plant should be commissioned in no longer than 10 years.
Initially it was planned that the Belene NPP with a capacity of 2 GW would be built with the assistance of Russia. Russia's Atomstroyexport (Rosatom's engineering unit) won an international tender for the construction of two nuclear power units in 2006.