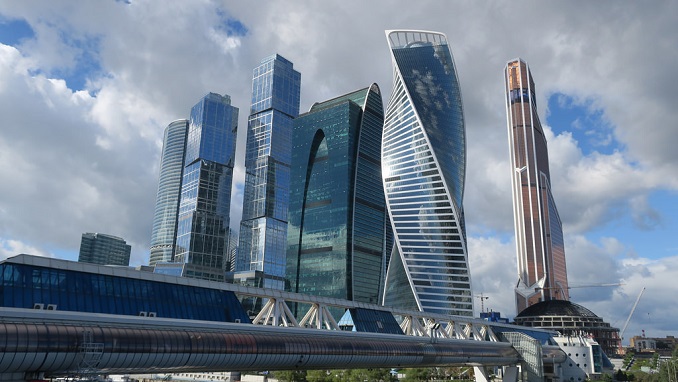 Russian entrepreneurs are taking active steps to conceal their origin amid U.S. sanctions and general distrust toward Russia in the West, Business Insider writes.
One Russian business leader interviewed by the media outlet insisted that his Moscow-based business was Estonia-based for having a small office there. Another suggested that the location of one key employee — London — merits calling his a "London company." Another took a direct approach, simply asking that the word "Russia" not appear in anything written about him, the report says.
"Russian entrepreneurs are diluting their national identity to make their products and services more palatable to the world's consumers. This doesn't jibe with my perception of Russia as a generally proud nation. When I raised the issue in private with a Russian friend, he agreed that his country is prideful but suggested it can also be "quite shameful," says the article's author, Dylan Love.
According to him, Russian entrepreneurs endeavoring to do meaningful business on the world's stage face an uphill battle. Regardless of industry, publicly identifying as Russian opens the door to negative stereotypes about election-meddling hackers or fraudulent businesses operating in the same region.
"Dark Crystal Games is a Russian company," said Viacheslav Kozikhin, the 28-year-old creative director who started the studio last year. "Our core team is in St. Petersburg, but we cover every time zone in Russia. We have employees scattered from Moscow to Chelyabinsk to Vladivostok. We even have people in the U.S. and Europe, but everyone knows we are Russian. My accent is very thick."
Kozikhin agreed that Russian business identity can be a problem, especially if that business wants to raise money internationally. Dark Crystal has one institutional investor, a Russian, but the company just closed a successful Kickstarter campaign that generated 100,000 euro in pre-orders for its newest game, Encased.
"Kickstarter doesn't involve politics," Kozikhin said. "You just need an audience that likes your idea, then you deliver it." Encased certainly found its audience: some 3,000 individuals pledged their money to the game, which another publication describes as "Russian Fallout."
A standout example of Russian identity being a business liability: that of Kaspersky Lab. A 2015 Bloomberg story asserted deep connections between the international cybersecurity firm and the Russian intelligence service. Public hype and speculation got the water boiling quickly thereafter, and CEO Eugene Kaspersky soon found himself denying all kinds of things just to keep the business running. It might be the inciting incident that made "Russian company" an undesirable pair of words to many of the country's business leaders, Business Insider wrote.