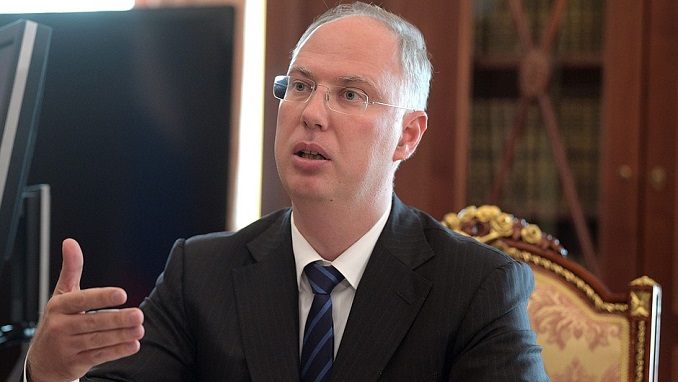 France has bestowed one of its highest honors on Kirill Dmitriev, the head of Russia's sovereign wealth fund, for his contribution to strengthening cooperation between Russia and France, TASS news agency reports.
Dmitriev, the chief executive of the Russian Direct Investment Fund (RDIF) that has $10 billion of reserved capital under management, was awarded the title of the "Knight of the National Order of the Legion of Honor," by French President Emmanuel Macron, the Russian fund announced Friday.
The award comes after several years of joint investment projects between France and Russia since 2013 with RDIF promoting the development of French companies in Russia and the entry of Russian companies into the French market.
"I am grateful to the President of France, Emmanuel Macron, for his recognition and such a high appreciation of RDIF's contribution to strengthening bilateral relations between Russia and France," Dmitriev said in a statement from RDIF.
"This award is a reflection of the progress we have achieved through investment cooperation in recent years, as well as an incentive for further proactive work," he added.
The award from France comes amid more punitive measures toward other Russian entities and individuals from the U.S. and Europe, relating to Russia's illegal annexation of Crimea in 2014, and its perceived role in a pro-Russian uprising in Ukraine in the same year.
RDIF Management (a separate entity to the main sovereign wealth fund) was added to the U.S. Treasury's Russia-related sanctions list in 2015 because it was then a part of state-owned development bank Vnesheconombank, which itself was targeted with sanctions. In 2016, this unit was transferred to the Russian state, however, and its CEO Dmitriev has not been added to any sanctions lists.
Such lists remain in place but have been subjected to increasing criticism from Russia's allies, although France has been among those saying that sanctions should not be lifted unless there was progress on Ukraine. EU sanctions against Russia, related to Ukraine, were extended in September by six months; these currently apply to 155 persons and 44 entities.