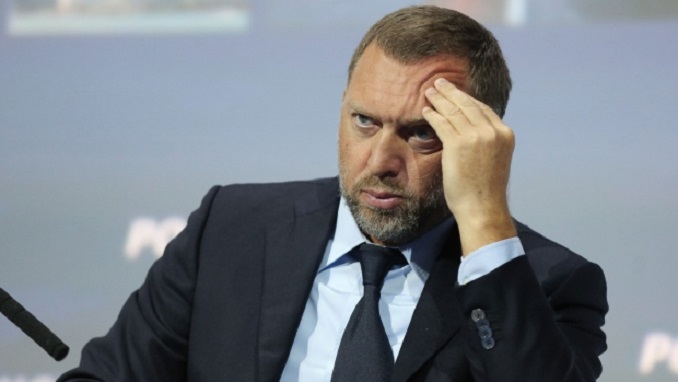 The United States Treasury Department has once again postponed the enforcement of sanctions against Russian aluminum giant Rusal and two other companies to allow their top shareholder time to carry out a plan to cut his holdings, VOA News reports.
The Treasury said it was giving Russian tycoon Oleg Deripaska an additional four weeks until January 7 to reduce his holdings in EN+, RUSAL, and GAZ, extending its previous deadline of December 12.
"EN+, RUSAL, and GAZ are proposing substantial corporate governance changes that could potentially result in significant changes in control of these sanctioned entities," Treasury said in a statement.
Deripaska has hired influential lobbyists in Washington to negotiate with Treasury over the sanctions in hopes of having them eventually lifted.
The Treasury originally imposed the sanctions in April on Deripaska and several companies in which he is a large shareholder, citing "malign activities" by Russia, as well as allegations of past crimes by Deripaska himself.
The sanctions announcement roiled the global stock and aluminum markets, causing a run on Rusal's shares and an exodus of customers that led to fears the world's second-largest aluminum producer might be forced out of business.
With the markets in turmoil and Rusal's future in doubt, Treasury Secretary Steve Mnuchin shortly after announcing the sanctions said Washington's intent was not to destroy the company and the thousands of jobs it provides in Russia and elsewhere around the world.
He has since then postponed the sanctions several times as Treasury considers plans by Deripaska to divest shares in the companies so that he no longer controls them, among other moves.
Rusal and its parent company En+ in the meantime have recruited directors and management not linked to Deripaska in moves apparently stemming from the companies' talks with Treasury over easing the sanctions.