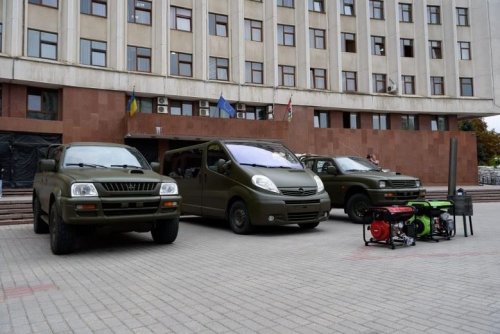 DTEK Energy's power engineers in the Ivano-Frankivsk Oblast have spent more than UAH 1 million on five diesel generators, one minibus, and two pickup vehicles for the needs of Ukrainian fighters, a press release writes.
The power engineers of DTEK Energy donated their one-day wage to support our warriors and raised money with the aid of the company's resources for the purchase of vehicles and equipment for the Armed Forces of Ukraine.
They manufactured five potbelly stoves, which were also brought to the front along with the vehicles and supplies.
DTEK Group has committed UAH 527 million since the start of Russia's extensive invasion to aid those in need and support the Ukrainian Armed Forces and Territorial Defense Forces.
The Company concentrates on buying military protection equipment, food and medicine supplies, aiding those who are internally displaced, and giving free electricity to hospitals and military facilities.