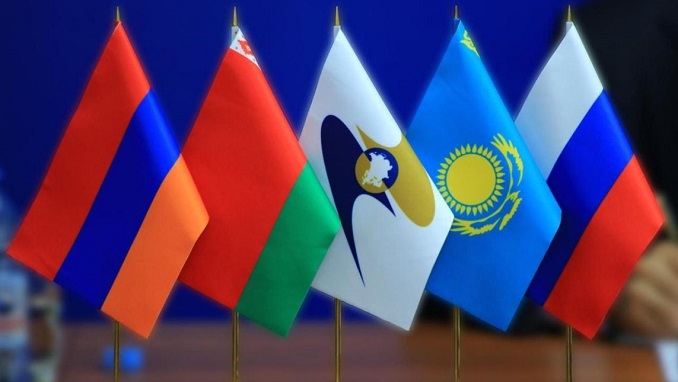 The creation of a Eurasian Economic Union (EAEU)-backed digital currency is inevitable due to United States sanctions against Russia, the country's deputy finance minister has said, according to Crypto News.
Alexei Moiseyev revealed that the Finance Ministry sees an opportunity for launching a digital currency backed by countries in the EAEU by 2020 or 2021. The Eurasian Union was established in 2014 and includes five member countries: Belarus, Kazakhstan, Russia, Armenia and Kyrgyzstan.
The announced digital currency project will be most likely implemented without using blockchain technology, Moiseyev stated.
According to the deputy minister, the EAEU-backed single currency will be developed analogous with the European Currency Unit (ECU), the unit of account used by the European community before it was replaced by the euro (EUR) back in January 1999.
Launched in 1979, the ECU represented a combination of the currencies of the European Community states, with its rate depending on a weighted average of the participating currencies.
As the article notes, the idea of a common EAEU digital currency is supported not only by the participants of the economic union, but also some other, unnamed countries that are major trading partners of EAEU countries.
The deputy finance minister noted that turning to the creation of Eurasian currency is "inevitable" due to the increasing number of sanctioned companies.
"We hear promises of new upcoming sanctions. Accordingly, we have to react by building secure international payment system that are not based on the U.S. dollar."