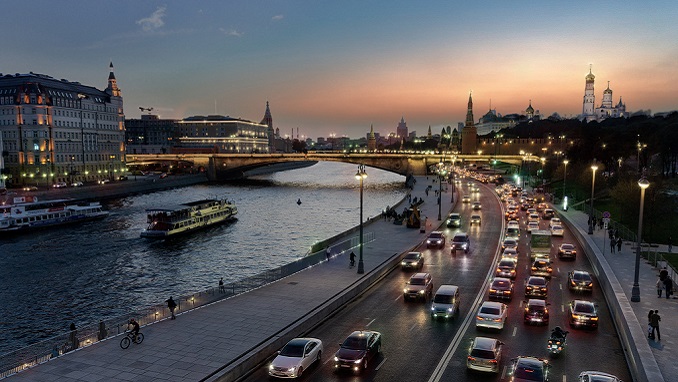 A growing number of shopping malls in Moscow has strengthened the Russian capital's bid to become the world's top shopping destination, trade analysts say. Since the beginning of the year, 15 newly-built and reconstructed shopping malls have opened their doors to customers in Moscow, Rossiyskaya Gazeta writes.
Another five will be unveiled by the end of the year, the newspaper says, adding that Moscow currently boasts around 600 shopping malls, including more than 200 that fall into the "large" category.
"Malls are popular with Muscovites, who not only do their shopping there but also spend time with their families," says Alexei Nemeryuk, Head of the Moscow Department of Trade and Services. "Food courts with a wide range of restaurants and kids' entertainment zones are filled with people even on weekdays, which testify to the popularity of the malls."
According to the Moscow Economic Policy Department, the attendance rate at large shopping malls rose 2.6% in the January to July period, thanks to Muscovites' rising incomes and purchasing power.
"Businessmen can feel the demand grow so they have been renting more and more retail spaces in shopping malls, signing rental contracts in advance and planning to open even more shops ahead of the holiday season," Nemeryuk noted.
Brand-name clothing and footwear, accessories, jewelry, makeup, household appliances and banks are what can usually be found in shopping malls and new ones are no exception.
All in all, analysts say that people's access to quality shopping malls has improved in the majority of Moscow's neighborhoods over the past three years. There currently are 489 square meters of retail space per 1,000 residents – a figure which is comparable to most European capitals and largely exceeds that of other CIS countries and most Asian mega-cities. Paris and Lisbon, for instance, are on par with Moscow.
"It may seem at first sight that Moscow is packed with malls. However, as far as retail space availability is concerned, the Russian capital lags behind Samara, Yekaterinburg and Krasnodar, which have about 500 square meters of quality retail space per 1,000 people," said CBRE's analyst Konstantin Budagyan.
Even at the current high rate, the Moscow retail business still has room to grow, the analyst noted.