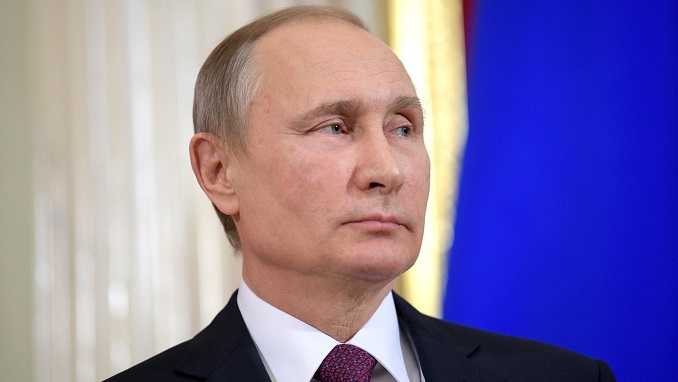 Russian President Vladimir Putin on Wednesday said that his U.S. counterpart Donald Trump was right in assessing the current oil price as too high, Reuters reported.
Putin said an oil price of $65 to $75 per barrel would "suit" Moscow. His comments came after oil prices soared this week to reach their highest level since November 2014.
"A price of $65 to $75 per barrel would suit us. This would be completely normal to ensure the efficient functioning of energy companies and the investment process," the Russian leader told an energy forum in Moscow.
Meanwhile, who heads the Russian sovereign wealth fund, voiced similar thoughts. Kiril Dmitriev, the chief executive of the $10-billion Russian Direct Investment Fund (RDIF), said in an interview with CNBC that rising prices are a growing concern for the country.
"Russia is not really interested in incredibly high oil prices, we actually feel that the current level is even (too) high and maybe should be a little bit lower," said Kirill Dmitriev, the chief executive of the (RDIF).
Late last month, President Donald Trump urged OPEC producers to ratchet up production levels to prevent further price rises ahead of the mid-term elections in early November. The OPEC members failed to reach an agreement on higher output.
Dmitriev called the cooperation with OPEC "not only an agreement to increase prices, but an agreement to stabilize prices."
"So, if prices become too high then both Saudi Arabia and us have the capability and capacity to increase production," Dmitriev said.
The Trump administration's push for the Middle East-dominated cartel to start pumping more oil comes as the White House prepares to impose sanctions against Iran in just under five weeks' time.