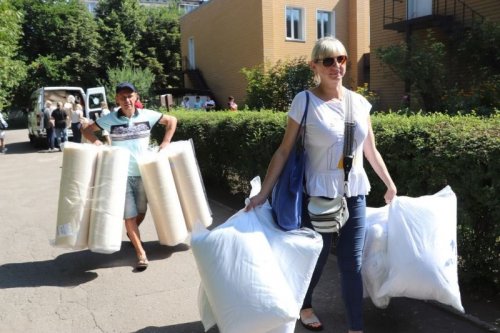 Every day, more internally displaced persons (IDPs) from the flashpoints and the occupied Ukrainian territory arrive in Kamianske, a press release writes.
The local government and Metinvest, a company known for its socially conscious practices, have teamed up to provide for IDPs who were forced to evacuate their homes due to the war.
The business has given IDPs 1,500 mattresses, blankets, and pillows and is still offering support.
The steel front of Metinvest is still in operation, and the company is doing everything it can to care for its workers, their families, locals, and IDPs. To help IDPs set up suitable sleeping arrangements, Kryvyi Rih has received 2,500 bedding goods, including mattresses, blankets, and pillows.