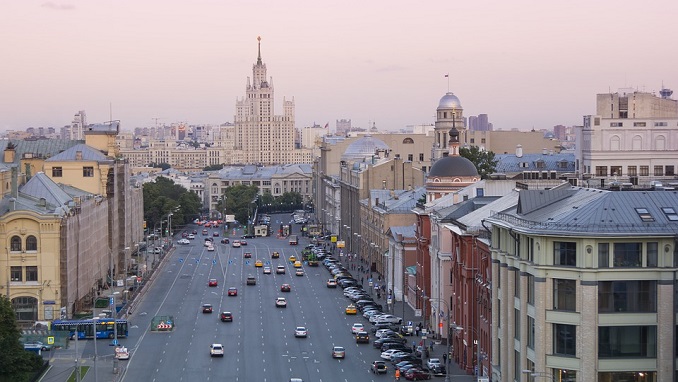 The current Russian market downturn caused by U.S. sanctions is not expected to worsen the country's economic situation, experts interviewed by Vedomosti said.
The United States Treasury Department's sanctions against Russian businessmen, companies and officials sparked the collapse of the Russian stock market and the ruble.
This is not the first time panic had gripped the Russian market over the past 15 years, said Vladimir Bessonov, an expert in the problems of Russian inflation and economic growth at the Higher School of Economics. However, geopolitical uncertainty is high and if it continues deteriorating it is difficult to forecast the events that may unfold, he noted.
"If geopolitics is not taken into account, the ruble has long-term support – a high price for oil. When the excitement in the market collapses, it will support the national currency," Bessonov said.
Moreover, when the boom subsides, investors who thought to leave the Russian market because of the sanctions will see that the ruble is weakened and the price of oil will remain high, says Alfa-Bank's chief economist Natalia Orlova, this may even provoke a new round of investments in Russian securities, which will not be sanctioned.
Investors who considered leaving the Russian market due to the sanctions will see that the ruble has weakened but the oil price remains high, Chief Economist at Alfa Bank Natalya Orlova said. This may even trigger a new round of investment in Russian securities, which won't be hit by sanctions or federal loan bonds. Meanwhile, the market had been caught off guard on the sanctions, Orlova noted.
"This is pure politics, there is no sense in talking about macroeconomics," said Vladimir Tikhomirov, chief economist at BCS Financial Group, explaining that everything depends on whether new restrictions will follow suit. If the ruble plunges to 65 per dollar or more, this will affect inflation. The Central Bank will stop lowering the key rate and this will influence interest rates for both business and the public, and lead to falling consumer demand.
If there is no direct military confrontation with the U.S. in Syria, the economic situation will normalize and the ruble will recover, Tikhomirov predicted. With the oil price at $73 per barrel, the dollar should cost 55 rubles or less, he noted.
.