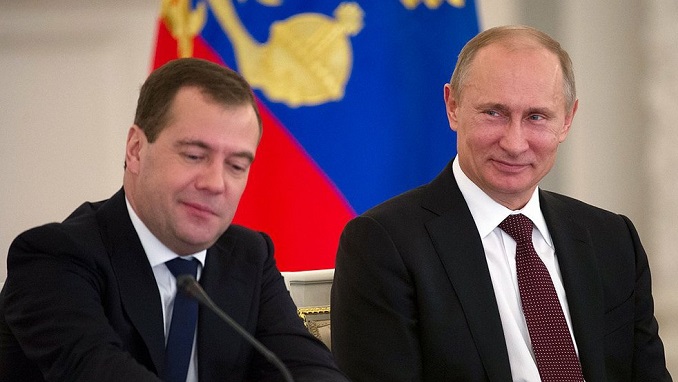 Russia's lower house, the State Duma, is expected to confirm the new prime minister on May 8, the day after President Vladimir Putin's inauguration, Kommersant reported citing sources.
This was the case in 2008 when Putin was appointed prime minister and in 2012 when Dmitry Medvedev shifted gears. Judging by the mood at Medvedev's delivering of his report on the government's work to the State Duma on Wednesday, the chances of confirming his candidacy are rather high, the report says.
During his speech, Medvedev noted that he "has served the longest term in modern Russia's history," calling the past six years "a durability test for our economy."
State Duma Speaker Vyacheslav Volodin later described the prime minister's report as "very fundamental." No criticism of Medvedev's work was voiced and the lawmakers had only questions regarding the situation in particular areas and the work of some ministers.
According to a source in the State Duma, there are no grounds to delay the confirmation process for the prime minister. High-ranking Kremlin and government sources said the question regarding the candidacy "had been solved de facto several months ago."
Mikhail Vinogradov, the head of the St. Petersburg Politics Foundation, believes that during the report, Dmitry Medvedev sought to demonstrate confidence in his political future. According to the expert, this is due to the fact that "historically the government's reports in the Duma pass easily, and this report was preceded by the exchange of signals and curtsey with the leadership of the State Duma."
In addition, the election did not show that it is time to change Dmitry Medvedev, Vinogradov noted. "Therefore, if in the coming month there is not a certain shock associated with obvious foreign policy failures and the need to switch from geopolitics to internal changes, Medvedev gets a chance to survive," he told Kommersant.