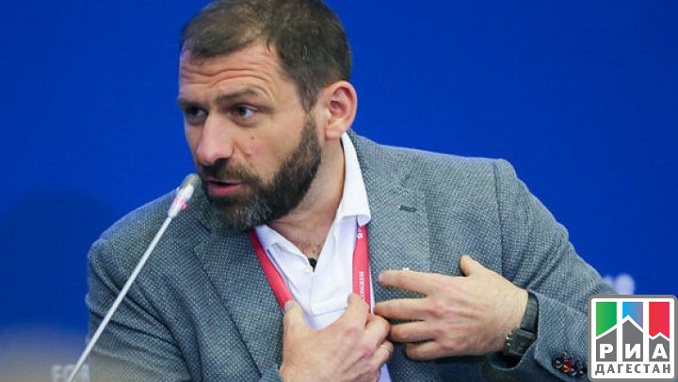 A Russian tycoon has surprised a business conference by releasing a "rain shower" of cash worth $20,000 into the audience, Verstov.info reports.
47-year-old construction magnate Igor Rybakov, co-owner of Russian roofing-supply company Technonicol, told his audience he wanted to help young Russian entrepreneurs get started and be successful, before releasing the money from the stadium's roof onto the crowd.
A video shows people scrambled to pick up the money – all in $1 bills – at the Gazprom Arena in St Petersburg. The footage shows a countdown on a big screen before the rain shower starts. As the notes fly around in the air, astonished people can be seen looking up before collecting some of the money from the floor. The businessman then walks onto the stage to address the audience.
Rybakov told the Synergy Global 2019 business forum how he began building his fortune, estimated by Forbes at $1.3 billion, when his father Vladimir, a Communist-era engineer, gave him just $1.
After stepping down from Technonicol four years ago to focus on managing his fortune and philanthropy, Rybakov has been making the news with his unusual moves, such as releasing his debut music album last month.
The five-track work, dedicated to his wife Ekaterina, mixes elements of trip-hop and pop, with songs about yearnings for love, faith and happiness — a typically Russian mix of romanticism and nostalgia, according to Russian media.
"Music stimulates intellectual activity that helps me to search and discover new business opportunities," Rybakov told Bloomberg in September. The tycoon spent about $45,500 for its production and said he plans to release another album this year.