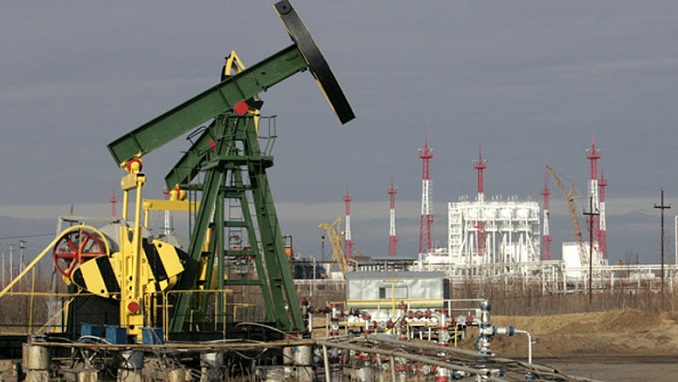 In what appeared like the start of a price war aimed at Russia, Saudi Arabia slashed its export oil prices over the weekend, sending global crude prices down 30% in a crash not seen since 1991, CNN reports.
Riyadh's move could have potentially devastating repercussions for Russia's ally Venezuela, Saudi Arabia's enemy Iran and even American oil companies, analysts say.
The effects were quickly felt, as the Brent global oil benchmark price collapsed by about $11 a barrel, or 25 percent, late Sunday in the sharpest decline since at least 1991, and stock market futures fell by about 3 percent.
The Saudi decision to cut prices by nearly 10 percent on Saturday was a dramatic move in retaliation for Russia's refusal on Friday to join OPEC in a deeper production cut as the coronavirus continues to slow the global economy and, with it, demand for oil.
The cut added further uncertainty to global markets already roiled by the coronavirus. Australian stocks led a plunge in early Monday trading in the Asia-Pacific region, falling 5.9 percent. Tokyo shares fell 4.7 percent, and Hong Kong opened 4.1 percent lower. Futures markets indicated big losses for Wall Street and Europe when they open later on Monday.
Saudi Arabia slashed its April official selling prices by $6 to $8, according to analysts, in a bid to retake market share and heap pressure on Russia.
"The signal is Saudi Arabia is looking to open the spigots and fight for market share," said Matt Smith, director of commodity research at ClipperData. "Saudi is rolling up its sleeves for a price war."
The biggest one-day percentage drop for U.S. oil prices this century occurred in September 2001 when they plunged 15%, according to Refinitiv statistics that go back to 2000.
Analysts said that Russia's refusal to cut production amounted to a slap to U.S. shale oil producers, many of which need higher oil prices to survive.
"Russia has been dropping hints that the real target is the US shale oil producers, because it is fed up with cutting output and just leaving them with space," analysts at energy consulting firm FGE wrote in a note to clients Sunday. "Such an attack may be doomed to failure unless prices remain low for a long time."