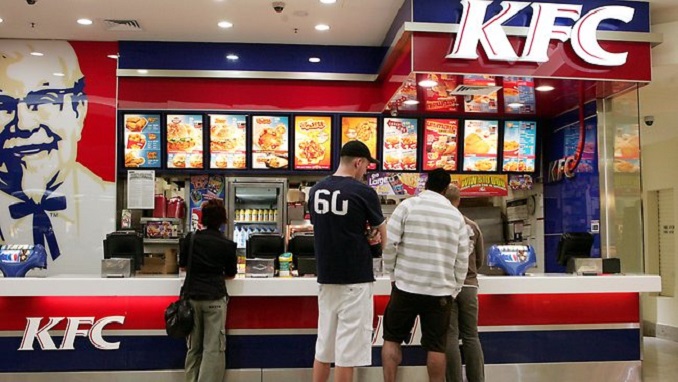 Russia's biggest lender, state-owned Sberbank, has said it acquired a 10% stake in Ei Kei Restaurants Russia, a company that owns the local franchise for restaurants under the KFC brand, Interfax reported.  
A subsidiary of the bank, Sberbank Investments, is the buyer, the report said.
Ei Kei Restaurants LLC is a part of the Shokoladnitsa group, which since 2014 has been one of the Russian franchisees for KFC and Pizza Hut (owned by American fast food company Yum! Brands, Inc) fast food restaurants. The remaining share in Ei Kei, 90.01% – still belongs to Cyprus-registered company Lerondale Assets Limited, but from mid-February the shares are in the pledge of Sberbank's subsidiary, Vedomosti writes.
Alexey Chizhov, the Russian company's CEO, told RBC that Sberbank Investments is "interested in investing money in a successful business." He did not name the amount of the transaction, noting that all the money will be used for development. Sberbank said that the entry into capital is part of the comprehensive financing of the KFC restaurant chain. In the Russian division of Yum! Brands declined to comment on the deal.
KFC began operating in Russia in 1993. There are more than 750 KFC restaurants in Russia, of which Yum! Brands owns about 50 through its local unit, according to Irina Gushchina, the company's Director of Communications. The rest of the Russian KFC restaurants are operated by several franchisees.