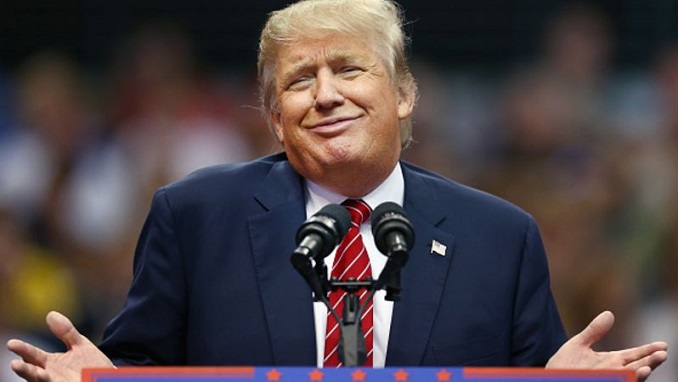 U.S. President Donald Trump is reportedly on the verge of expelling dozens of Russian diplomats from the U.S., following the poisoning of former spy Sergei Skripal and his daughter Yulia in Britain, The Washington Post reports, citing U.S. and European officials.
According to the report, the president was recommended to make the move by a group of advisers, and agreed with their recommendations on Wednesday. Trump refined the proposals on how it would be carried out with his inner circle, including U.S. Ambassador to Russia Jon Huntsman, Treasury Secretary Steven Mnuchin, Commerce Secretary Wilbur Ross, Attorney General Jeff Sessions, and Defense Secretary James Mattis, on Friday.
State Department spokeswoman Heather Nauert said in a statement that the United States was considering a "range of options to respond to Russia's outrageous actions in the UK, both to demonstrate our solidarity with our ally and to hold Russia accountable for its clear breach of international norms and agreements."
On March 4, former Russian agent Sergei Skripal and his daughter, Yulia, were found slumped on a bench in the center of the British city of Salisbury. A week later, UK Prime Minister Theresa May confirmed that the poison used in the attack was the military-grade nerve agent Novichok, developed by Russia—and it was delivered in an area where hundreds of people could have been affected.
The Russian Ambassador to the UK Alexander Vladimirovich Yakovenko responded by saying that the UK government's words and actions towards the poisoning of the Skripals has been "absolutely unacceptable" and is being considered a "provocation."
Last week, May gave 23 Russian diplomats a week to leave the UK. All of them, she says, are undercover spies. The move constitutes the UK's biggest expulsion of Russian diplomats since the Cold War. In response, the Russian Foreign Ministry said it would also expel 23 British diplomats and close the British Consulate in St. Petersburg.