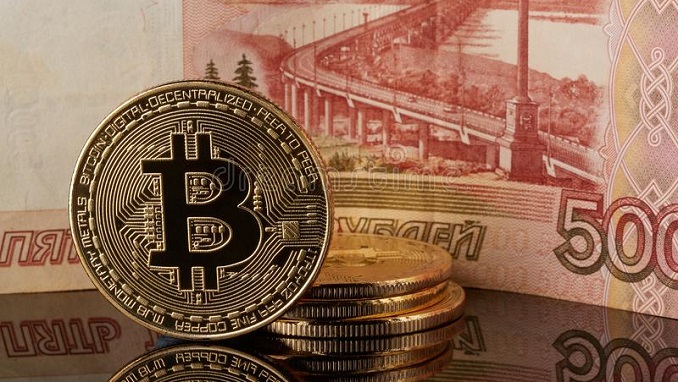 The Russian Government could begin investing billions of dollars into Bitcoin as early as next month, potentially triggering a new Bitcoin bull market, a leading Russian economist told Micky.com.au.
Vladislav Ginko, a lecturer at the Russian Presidential Academy of National Economy and Public Administration (RANEPA), predicts fresh U.S. sanctions will force the Kremlin into diversifying its cash reserves into the cryptocurrency.
"US sanctions may be mitigated only through Bitcoin use," Ginko said, adding that "because of U.S. sanctions Russia's elite is forced to dump American assets and dollars and invest heavily into Bitcoin."
"The Central bank of Russia sits on $466 billion of reserves and has to diversify in case there is limited opportunities to do it (in the future)," the economist noted.
In his opinion, the first wave of significant Russian Government investment into Bitcoin could begin within weeks and would be worth billions of dollars.
Ginko has appeared recently on Russian state television and radio, providing economic commentary and says much of his recent work has been in persuading Russian officials that Bitcoin is the best way to allay the impacts of tougher U.S. sanctions against the Kremlin.
"Russia's Government is not against cryptocurrencies, the Russian President put adoption of FinTech as a key factor for Russian economy's survival. I put my public media figure's weight behind the work to persuade various stakeholders of Russian society in the need for investing central bank's reserves into Bitcoin. I believe that there is coming (in the future) when other countries will start doing that and Russia has a brilliant chance to invest into heavily oversold Bitcoin," Ginko said.