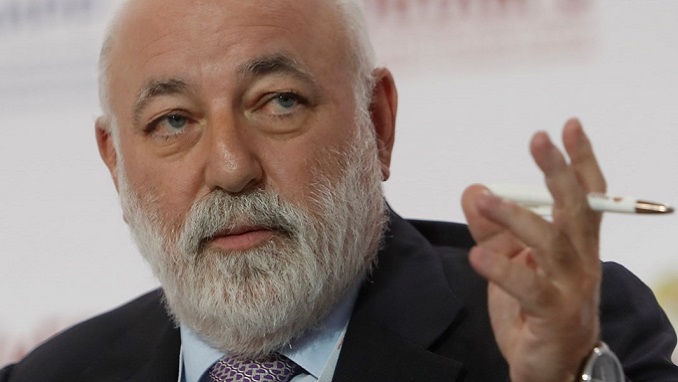 Russian oligarch and owner of Renova Holding, Viktor Vekselberg, will not be able to expand his investment activities in Israel due to U.S. sanctions, Israeli newspaper Haaretz reported quoting the executive director of the CNTP investment fund (Columbus Nova Technology Partners) – Viktor Vekselberg's division of Columbus Nova for investments in the Israeli technology sector.
The Head of CNTP, Yaron Eitan, told the media that Vekselberg, whose wealth is estimated at $13 billion, was pleased with his investments in technology start-ups in Israel and other countries. More recently, Eitan had discussed with him the prospects for expanding technological activities. However, U.S. sanctions are now believed to hinder the oligarch's plans in Israel, Eitan said.
In December, Vekselberg's name hit the headlines in Israeli media in connection with the closure of startup Fifth Dimension, engaged in defense developments. Haaretz and other Israeli media have directly linked the collapse of the promising startup with the inclusion of one of its main investors, Vekselberg, on the U.S. sanctions list. Vekselberg invested $10 million in Fifth Dimension through Columbus Nova Technology Partners (CNTP), which is a quarter of the total investment.
The U.S. authorities included Viktor Vekselberg and his company, Renova Group, on its sanctions list on April 6 last year, along with other prominent Russian businessmen with alleged ties to President Vladimir Putin. Assets of individuals and legal entities from the list are subject to blocking in the U.S. jurisdiction, and American citizens and companies are not allowed to conduct business with them.
Following Washington's move, Vekselberg began to reduce the size of his shares in the capital of a number of companies in order to persuade U.S. authorities to take him off the sanctions list.  This included Swiss companies OC Oerlikon and Schmolz + Bichenbach. In addition, Renova reduced the size of its shares in the capital of Swiss engineering company Sulzer (from 63.42 to 48.83%), Russian energy company Hevel (from 51 to 46%) and the largest private heat generating company in Russia T Plus (from 57.1 to 39.59%).