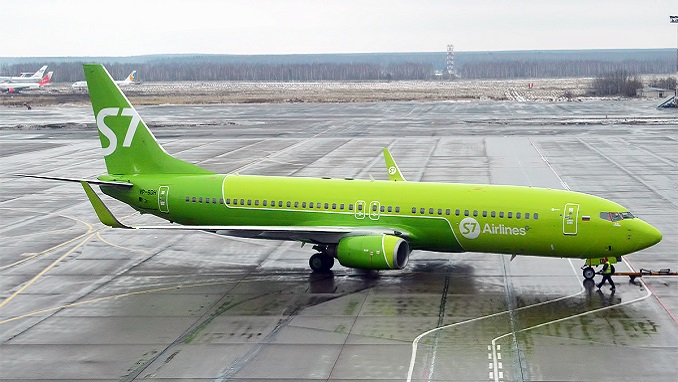 Russian company S7 Airlines said it would ground Boeing 737 Max 8 airlines starting from Wednesday following two crashes of the same airplane model in the past five months, including an Ethiopian Airlines plane this week, TASS news agency reported.
"S7 Airlines made a decision to suspend operations of Boeing 737 MAX airliners from 00.01 am of March 13 Moscow time until receiving more detailed information about the investigation of causes of the Ethiopian Airlines' jet crash. Airline specialists maintain a dialog with Boeing on a going basis and keep an eye on the investigation," the company said.
S7 said its fleet consists of 96 planes, including two Boeing 737 Max jets, the only such planes owned by Russian carriers. The company added that the decision would not affect S7's flight schedules.
The European Union, China, and Australia already announced they are grounding Boeing 737 MAX 8 airplanes.
An Ethiopian Airlines Boeing 737 MAX 8, en route from Addis Ababa to Kenya's Nairobi, crashed near the Ethiopian town of Bishoftu. Contact with the aircraft was lost six minutes after takeoff, the airline said. All 157 passengers and crewmembers on board the plane died.
On Tuesday, Russian airlines, including Globus (part of S7 Group), said they did not plan to abandon existing delivery contracts for Boing 737 MAX planes.
S7 Group noted that the air carrier would receive another 11 of these models by the end of the year.
Another 14 planes have been ordered by Ural Airlines, while low-cost airline Pobeda (part of state-owned Aeroflot group) was going to purchase 30 airplanes, but no contract has been signed so far. The company said the final decision will be made after an ongoing technical investigation into Boeing's troubled model.