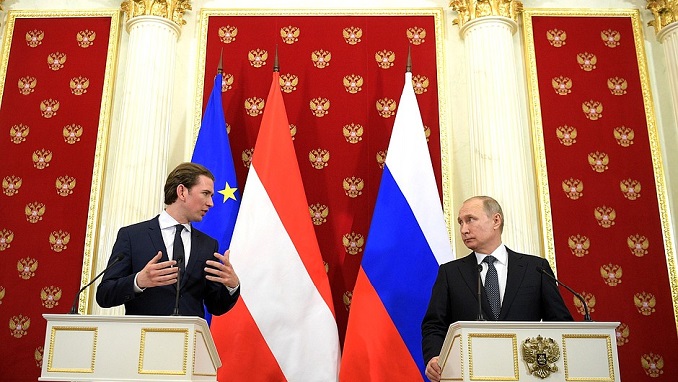 Austrian businessmen are not leaving the Russian market and mutual investments keep growing despite Western sanctions, Russian Foreign Minister Sergey Lavrov said on Tuesday after a meeting with his Austrian counterpart, TASS reported.
Austria's foreign minister Karin Kneissl, who caused controversy last year by inviting Vladimir Putin to her wedding, said in Moscow on Tuesday Austria wanted to maintain good ties with Russia despite EU sanctions.
"We support the principles of the EU, but we try to keep strong ties with Russia," Kneissl told journalists following talks with Lavrov. Vienna and Moscow "traditionally have great bilateral relations," she added.
Lavrov praised Austrian companies for keeping their Russian ventures despite U.S. and EU sanctions against Moscow.
"Despite well-known circumstances, including the so-called sanctions, Austrian entrepreneurs are not leaving the Russian market and mutual investments continue to grow," said Lavrov. According to the diplomat, Austria remains an important economic partner of Russia.
"We have welcomed the stable growth of mutual trade, which grew by over 42 percent approaching the figure of $6 billion last year," the minister added. Kneissl did, however, call on Moscow to release 24 Ukrainian sailors held in Russia since last year. They were captured together with their vessels off Crimea in November, despite protests from Kiev and the West.
Kneissl met Lavrov four months after she cancelled a trip to Moscow over a spy scandal that soured relations between the two countries. In November, Austria said it uncovered an Austrian colonel suspected of spying for Russia since the 1990s.