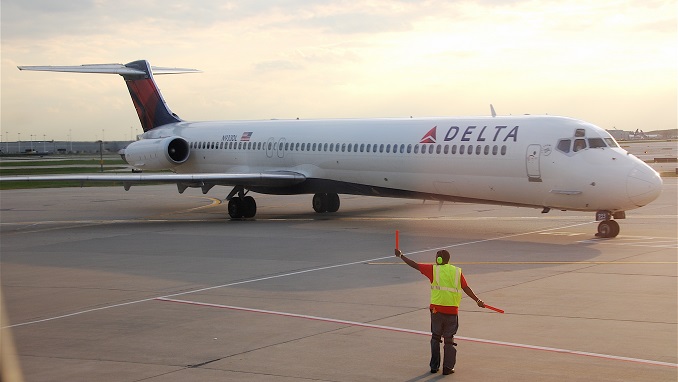 U.S. sanctions against Russia haven't had the desired effect of forcing Russian airlines to use fewer Western-made aircraft, The Jamestown Foundations reports. Instead, the sanctions lead Russian aircraft manufacturers to turn to domestic resources, owned by the state and Kremlin-friendly oligarchs, the report said.
Russia is an aviation powerhouse, both in terms of production and in airline passenger numbers. According to the country's Federal Air Transport Agency (FATA), Russian airlines' traffic in January 2018 was collectively 13.5% higher than in the same month last year. In January alone, Russia saw 7.5 million passengers on Russian domestic airlines
Aircraft manufacturing is an important industrial sector in the country, employing around 350,000 people. The sector has been affected by the sanctions: Russia's state-owned United Aircraft Corporation (OAK) CEO Yuri Slyusar ended up on the so-called "Putin List" In addition, the company itself was added to the U.S. Treasury's sanctions list in October. OAK is responsible for the oversight and production of all domestically built Russian aircraft, from Su-series fighter jets to the new Irkut MC-21 narrow-body passenger plane.
A key difficulty in Russian-U.S. aviation relations was highlighted last fall by Vedomosti, which noted that the MC-21 was originally planned to be built with U.S.-made Pratt & Whitney engines; in light of Washington's new sanctions, however, Irkut decided to use the engines they had already ordered but halted any further purchases from Pratt & Whitney. Instead, Irkut will use Russian-made PD-14 engines produced by the United Engine Corporation (ODK), which is a subsidiary of the state-owned defense company Rostec.
ODK's managing director is Sergey Vladimirovich Popov, an engineering expert and a United Russia legislative member in the nearby Perm Region. Having an active member of Vladimir Putin's political party at the head of a government-funded state contractor naturally creates a lucrative potential for corruption.
Russia's state-run carrier has relied heavily on Western Airbus and Boeing jets, but the Kremlin has encouraged local carriers to introduce homemade aircraft, like the MC-21. Aeroflot has leased 50 domestically made MC-21 jets for its fleet. The leasing contract worth $5 billion has been signed for a period of 12 years with a possible extension.
Aeroflot will receive the first jet in the first quarter of 2020, with the full delivery to be completed by 2026. Following this latest contract, the delivery of 220 MC-21 jets has now been confirmed, Russian media reported.