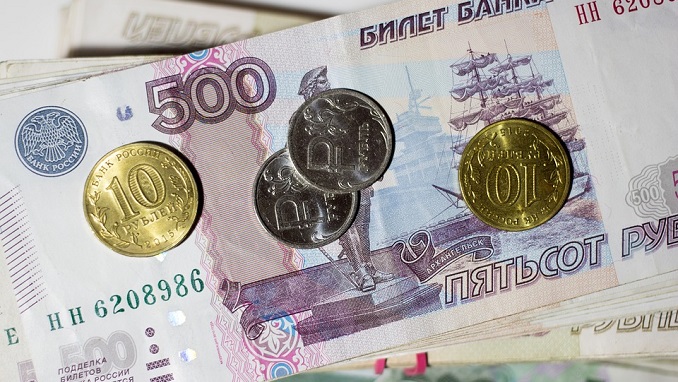 Moscow is preparing for another expansion of U.S. sanctions against Russia, including a list of prominent oligarchs and potential restrictions on the holding of Russian government debt. The reports announcing the new sanctions list are expected as early as Monday, Reuters reports.
The reports are part of a sanctions bill from last year, intended to further punish Moscow for its alleged meddling in the 2016 U.S. presidential election, an accusation the Kremlin has repeatedly denied.
The bill requires the U.S. Treasury Department to prepare a list of the most significant Russian oligarchs "as determined by their closeness to the Russian regime and their net worth."
If sanctions are tightened later, based on the list due next week, this could prevent some of the Kremlin's closest allies from traveling abroad or accessing foreign bank accounts. It may also trigger a freeze of foreign assets and make foreign politicians, banks, and officials reluctant to have dealings with them.
Such risks have already prompted some of Russia's wealthiest people to distance themselves from Putin.
Expanding sanctions to cover debt and derivative products issued by the Russian government could impose restrictions on buying Russian treasury bonds, known as OFZs.
Rouble-denominated OFZ bonds are popular with international investors because of their lucrative yields. Foreign investors held 2.2 trillion rubles ($39 billion) of OFZs as of Dec. 1 last year.
The country's economic malaise, multiple bank bail-outs, and concerns about fresh sanctions weighed on the relative performance of Russia's main stock market last year, although a recovering oil price has helped cushion the impact.
Analysts at Bank of America say U.S. curbs on bond buying would lead to "material" pressure, although they – like most investors – consider it unlikely.
In defensive mode since the first round of sanctions, many Russian firms are sitting on healthier cash piles this time or have gone into the market to raise more, suggesting the broad-market impact of further sanctions could be more muted.