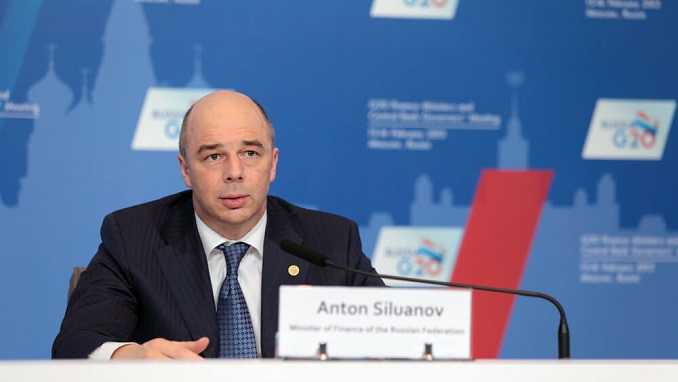 The Russian Finance Ministry is considering issuing Eurobonds in euros and possibly yuan in 2019 and the amount of the euro deal could be higher than in 2018, Finance Minister Anton Siluanov said, according to Fomag.ru.
He also said it would be hard to fulfill the borrowing plan of Russia's government bonds known as OFZs for 2019 in full.
"Of course, a lot will depend on whether there will be restrictions on debt or not next year," Siluanov said.
The U.S. Senate has proposed new sanctions against Russia that would effectively prevent American and other big foreign investors from purchasing newly-issued Russian debt.
According to Moody's, Moscow's own budget rules make Kremlin finances more resilient to even harsher restrictions, such as the proposed new measures targeting Russian bonds.
Moody's raised Russia's sovereign outlook to positive from stable last January, saying there was growing evidence of institutional strength and signs of higher economic and fiscal resilience.
The credit rating agency's Senior Vice President Kristin Lindow said in October that Russia's commitment to fiscal discipline was the key element for a possible rating upgrade.
Under the country's budget rules, the Finance Ministry buys foreign currency for state reserves to an amount that is equal to the extra oil and gas revenue that Russia earns when prices for its Urals oil blend exceed $40 per barrel.
"The government doesn't spend everything that it has come in as (it gets) more revenue and it's able to build reserves with that," Lindow told Reuters. "With borrowing requirements so low, it can be resilient to the impact of more severe sanctions than we are anticipating."