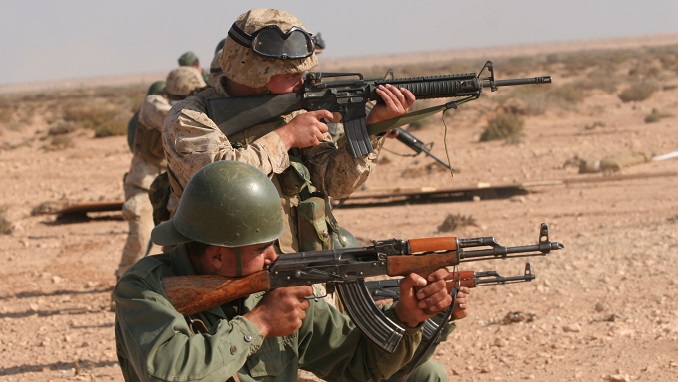 Russia has become the world's second biggest arms producer behind the United States, overtaking Britain, the Stockholm International Peace Research Institute (SIPRI) said in its annual report published on Monday, according to RFE/RL.
Russia, which has 10 companies in SIPRI's list of the world's Top 100 arms-producing and military services companies in 2017, accounts for 9.5 percent of global arms sales. The 10 companies' sales totaled $37.7 billion, the institute said. The figure put Russia in second place, a position that had been held by Britain since 2002.
"Russian companies have experienced significant growth in their arms sales since 2011," Sipri senior researcher Siemon Wezeman said in a statement. "This is in line with Russia's increased spending on arms procurement to modernise its armed forces."
The United States topped the list with 42 companies and sales up by two percent to $226.6 billion — accounting for 57 percent of the Top 100's arms sales.
"U.S. companies directly benefit from their Department of Defense's ongoing demand for weapons," said Aude Fleurant, director of SIPRI's Arms and Military Expenditure Program.
The report said that for the first time, a Russian company, state-owned Almaz-Antey, appeared in the Top 10 in the ranking for global arms sales.
Alexandra Kuimova, a research assistant, said that Almaz-Antey, already Russia's largest arms-producing company, increased arms sales 17 percent in 2017 to $8.6 billion.
The report said that along with Almaz-Antey, three other Russian Top 100 firms increased their arms sales by more than 15 percent: United Engine Corp. (25 percent), High Precision Systems (22 percent) and Tactical Missiles Corp. (19 percent).