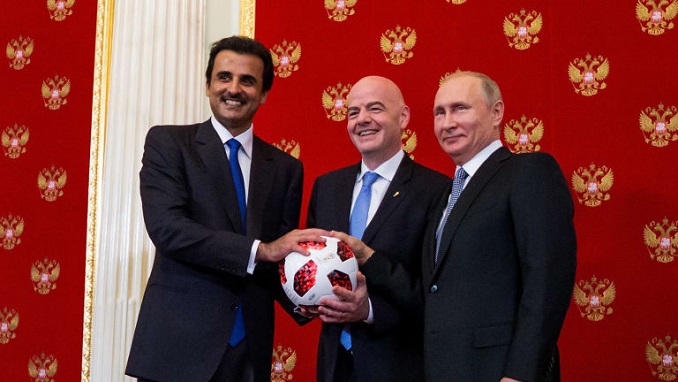 Commercial exchange between Qatar and Russia will increase to 500 million dollars by 2020, Russian ambassador to Doha Nurmakhmad Kholov has said, according to Prime news agency.
During a reception held Monday night to mark the National Day of the Russian Federation, Kholov announced that Emir of Qatar Sheikh Tamim bin Hamad Al Thani would visit Russia this year's fall.
He also commented on the increasingly close ties between Russia and Qatar and recalled Al Thani's two visits to the Eurasian country in 2018.
"Doha and Moscow have fruitful cooperation in fields such as energy, investment, construction, industry, agriculture, tourism, culture, sports, innovation, and education, as well as the exchange of experiences for the 2022 FIFA World Cup," the envoy said.
"The establishment of exports from Russian agricultural products to Qatar is another mission in the process to ensure food security and economic stability of the country, given the country being blocked by former key exporters (Saudi Arabia, United Arab Emirates and Bahrain)," he added.
Kholov also stressed that Qatar is the biggest investor in Russia's economy among the Gulf Council countries.
According to the ambassador, other projects are under consideration in sectors such as infrastructure, agriculture, health, real estate, oil, and gas.