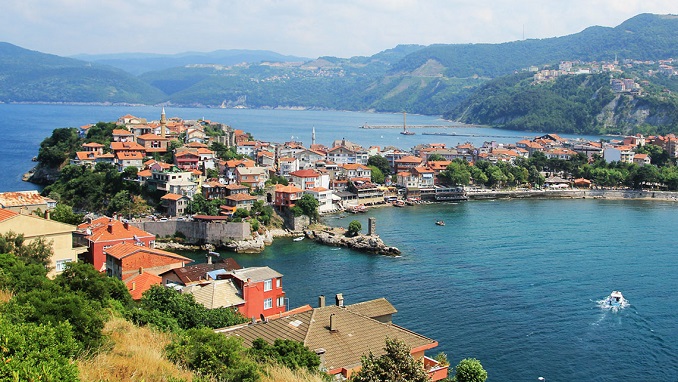 Turkey will again be the number one destination for Russian tourists this summer, the Association of Tour Operators in Russia (ATOR) has said, according to Interfax.
Russian tourists have again decided in favor of Turkey for their vacations, which is seen by a 10%-15% rise in demand for Turkish tourist packages compared to the same period last year, the business association said.
Sector representatives indicate that Turkey is a much more attractive holiday spot compared to its competitors due to the climate, affordable prices, and high-quality offerings.
According to the Antalya Provincial Directorate of Culture and Tourism, the holiday resort city hosted about 1.25 million Russian tourists in the first five months of this year, a 20% increase year-on-year.
Officials expect 6 million Russian tourists to visit Turkey this year, about the same number as in 2018.
The Ambassador of Turkey to the Russian Federation, Mehmet Samsar, says that the preferences of Russians on holidays in Turkey have changed in recent years. "Russian tourists began to visit Turkey not only for the beach but also for cultural and recreational rest at the hot springs. Interest in Cappadocia, Izmir, Istanbul, as well as the beaches of Dalaman and Bodrum increased," he said.
Samsar added that about 35-40 million foreign tourists visit Turkey annually, and the country has a great potential to increase tourist traffic.
"Even if 600,000 more tourists arrive in 2019, this is already good growth," he said.