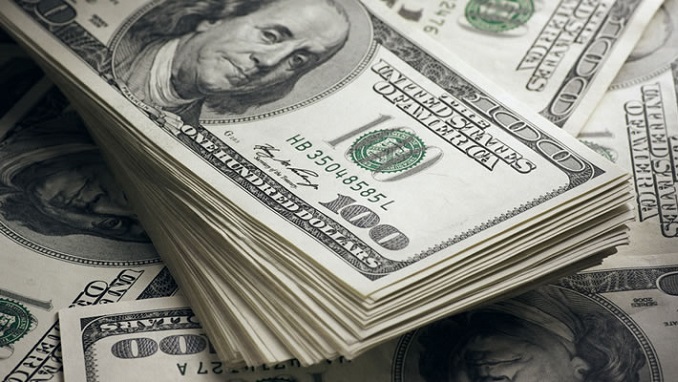 Russia reduced investments in treasury bills of the U.S. Treasury in May by $1.459 billion compared with the previous month, Interfax reported.
According to the U.S. Treasury, at the end of May Russia owned U.S. Treasury bonds totaling $5.394 billion against $6.853 billion a month earlier. Including Russian investments in long-term securities fell to $3.759 billion compared with $4.014 billion, in short-term – to $1.655 billion from $2.839 billion.
As reported, in April 2018, against the backdrop of tough anti-Russian sanctions, Russian investments in U.S. Treasuries almost halved – from $96.1 billion to $48.7 billion. In May, the figure fell more than three times to $14.9 billion, after which Russia left the list of 33 countries that are the largest holders of the U.S. public debt. At the same time, back in 2013, Russian investments in U.S. Treasuries exceeded $150 billion.
Japan in May remained the largest holder of US debt for the 12th consecutive month: it reduced investments by $5.8 billion – to $1 trillion 260.2 billion. Meanwhile, China, the second place, increased its U.S. Treasuries portfolio by $10.9 billion – up to $1 trillion 83.7 billion.
The third position by a wide margin was taken by Great Britain ($393.5 billion), the fourth – by Ireland ($323.5 billion). At the same time, Brazil ($264.4 billion) moved to fifth place, displacing Luxembourg to sixth ($262.7 billion). The top 10 holders of U.S. Treasuries also include Hong Kong, Switzerland, the Cayman Islands and Belgium.
The total volume of non-residents' investments in US Treasuries in May increased by $80.6 billion and reached $6 trillion 862.7 billion, of which $4 trillion 105.9 billion of securities belonged to governments or central banks of foreign states.