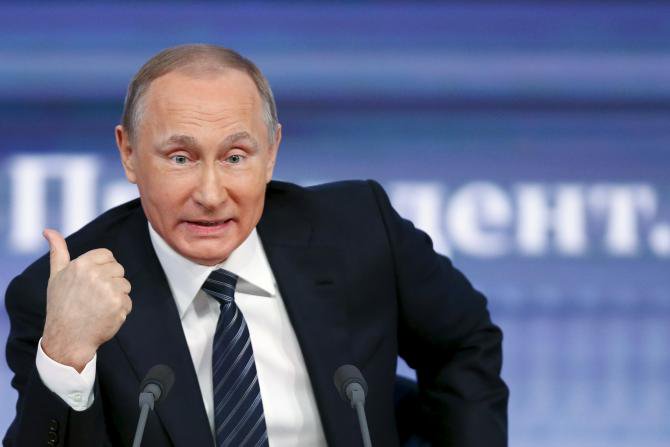 Russian oligarchs listed on the U.S. Treasury's 'Putin list' are beginning to face additional scrutiny on at least some financial transactions, Bloomberg reported. The U.S. authorities last week published a list of politicians and businessmen identified as allies of President Vladimir Putin, which contains 210 Russian billionaires and top government officials.
The Financial Integrity Network, a Washington-based firm that advises banks and other businesses on illicit finance threats, urged clients to scrutinize transactions involving anyone on the list. The firm suggested treating them as "politically exposed persons," a regulatory classification for people who pose higher risk of involvement in bribery or corruption due to their position and influence.
Congress demanded the list amid a bipartisan clamor to punish Russia for meddling in the 2016 presidential election. Initial responses indicate that the list alone exerts a penalty on Kremlin elite, but it also affords Russians ample time to redeploy assets to avoid financial sanctions if they follow.
While some Russian businessmen had started taking precautions in August, when Congress passed the law requiring the list, the release of the names prompted some banks to intensify oversight of their transactions, according to four people familiar with the matter.
"It would be very difficult in the immediate future to have new relationships until there's some resolution of where these sanctions are going to be," said Bruce Marks, a Philadelphia-based lawyer who is consulting Russians on sanctions.
Still, several Russians named on the list said they didn't expect it to affect their businesses or personal dealings. Andrey Kostin, head of a state bank VTB, told state television Monday that being on the list hadn't changed anything for him and that he has no offshore accounts. The U.S. unit of a company owned by one of the billionaires included, Dmitry Pumpyansky, kicked off a $500 million initial public offering hours before the roster was released.
Putin called the list and accompanying reports an "unfriendly act" but said he will refrain from retaliation for now.
The report to Congress was one of three issued last month that was mandated by a law that President Donald Trump reluctantly signed in August intended to penalize the Kremlin for its election interference. The law was passed with a bipartisan veto-proof margin.
A statement released alongside the unclassified portion of the report stressed that it wasn't a sanctions list. The report was released by the Treasury Department, rather than the Office of Foreign Assets Control within the agency which announces sanctions.
Treasury Secretary Steven Mnuchin suggested at least some of the people may be sanctioned: "There will be sanctions that come out of this report," Mnuchin said during a Senate hearing the day after the list was released.