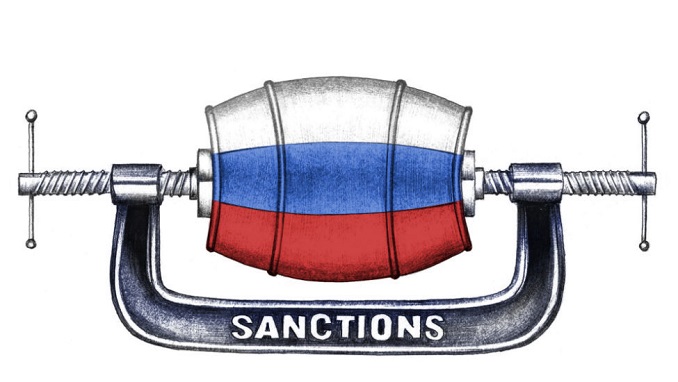 The Trump administration on Friday restored U.S. sanctions on Iran that had been lifted under the 2015 nuclear deal, but carved out exemptions for eight countries that can still import oil from the Islamic Republic without penalty, Al Jazeera reports. The measures are due to come into effect on Monday.
Russian Energy Minister Alexander Novak has said Moscow will support Iran to counter U.S. oil sanctions. In an interview with the Financial Times, Novak said that Russia is looking to continue trading Iranian crude oil beyond the Monday cut-off.
"We believe we should look for mechanisms that would allow us to continue developing cooperation with our partners, with Iran," Novak said.
Under a 2014 oil-for-goods deal, Moscow sells Iranian oil to third parties while Tehran uses the revenue from those sales to pay for Russian goods and services.
The Russian energy ministry told the newspaper that the trade would continue next week, while Novak said that Moscow considered the U.S. sanctions to be "illegal."
"We already live in the condition of sanctions," he said. "We do not recognize the sanctions introduced unilaterally without the United Nations, we consider those methods illegal per se."
Covering Iran's shipping, financial and energy sectors, the sanctions are the second set to be re-imposed by the Trump administration since it unilaterally withdrew from the nuclear deal in May. The 2015 deal, which also included Britain, China, France, Russia, Germany and the European Union as signatories, gave Iran relief from sanctions in exchange for restrictions on its nuclear program.
While Trump has taken the U.S. out of the deal, the other parties have strongly defended it and pledged to try and protect the agreement.