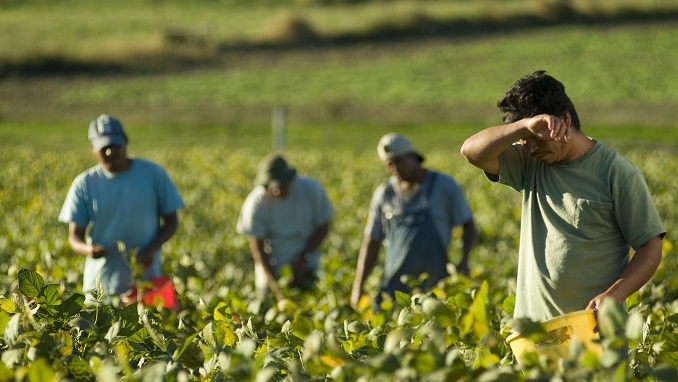 Russia has ratified an agreement on the organized recruitment of Tajik labor migrants who work seasonally in Russia just ahead of the New Year, Sputnik Tajikistan reported. 
The deal was signed in April 2019 but was not ratified by Russian until late December. It's not clear why the agreement took so long for the country to ratify since labor migration is a critical issue between the two states.
According to local media, the agreement provides for the government organized recruitment of Tajik workers for jobs in Russia. The Tajik government takes on responsibility for marshaling workers for positions requested by Russian employers, selecting candidates with the necessary qualifications and providing training, including Russian language training, and facilitating the return of workers to Tajikistan.
"Under this agreement, employers must actively participate in organized recruitment of labor migrants, provide migrants with safe conditions of work and ensure regular payment of wages," Asia Plus reported.
Tajikistan is one of the world's most remittance-dependent countries. According to the World Bank, in 2018 remittances were worth around $2.2 billion — equivalent to 29 percent of the country's GDP.
"Though remittances do not factor directly into GDP calculations, remittances are a key source of household income in Kyrgyzstan and Tajikistan, especially in rural areas. Remittances help reduce poverty and ease credit constraints for poor households and local businesses. However, remittances can also foster a culture of dependence and reduce labor supply by encouraging local workers to head abroad," Eurasianet's Sam Bhutia wrote last year in an overview of the issue of remittances from Russia to Central Asia.
Labor migrants are still a critical component in Tajikistan's economy, keeping many families at home above the poverty line.
Tajik President Emomali Rahmon has recently heralded lower numbers of Tajiks seeking work abroad. In 2008, remittances hit a high, equal to just under 50 percent of Tajikistan's GDP. According to the president, the volume of Tajiks seeking work abroad has decreased by 60 percent since 2010. The Tajik government estimates the number to be somewhere above 400,000 while Russian authorities have much higher figures, over 1 million. 
Central Asian migrant workers are ubiquitous in Russia, but also periodically the target of nationalistic ire and state crackdown, The Diplomat writes.
In December, Human Rights Watch said that Russian police rounded up "scores of Central Asian migrant workers, beating many of them." Those targeted in the raids were reportedly mostly Kyrgyz but included Tajiks and Uzbeks as well.