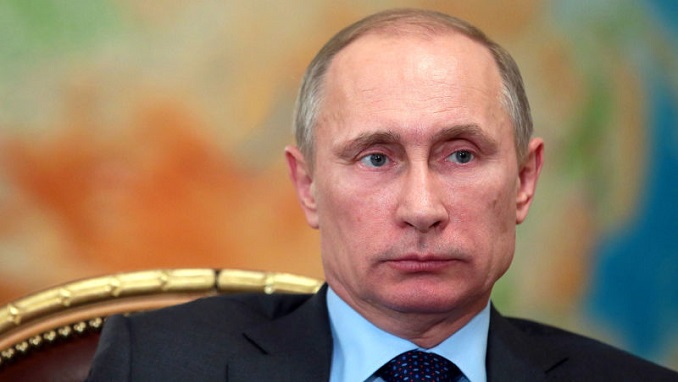 Russia's State development bank VEB should serve as the main vehicle to implement a Presidential decree outlining economic goals for Vladimir Putin's new mandate as president, Russian Prime Minister Dmitry Medvedev said on Tuesday, according to Izvestya.
Earlier this month, Putin set the government a series of ambitious economic goals in a decree he signed after being sworn in for his fourth mandate as president.
The decree "On national goals and strategic tasks for the development of the Russian Federation until 2024" outlines actions to address Russia's population decline, an increase in life expectancy to 78 years by 2024 and to 80 years by 2030. The document also calls for the creation of mechanisms to improve the living standards of citizens, ensure a steady increase in their real incomes above inflation, halve the poverty level in the country. Perhaps the most ambitious of these goals is making Russia one of the five largest economies in the world.
Medvedev said the bank will need more money for these tasks.
"Vnesheconombank should become a key tool for implementing the tasks that are indicated in the May presidential decree. Much remains to be done to make VEB an effective development institution, as we would like to see it. The necessary reserve is available for this, but in the future, it will be necessary to provide for additional capitalization of the bank."
President Vladimir Putin last week appointed former first deputy prime minister Igor Shuvalov to head of Russia's state development bank VEB.
Shuvalov, who was left out of the new cabinet which was announced earlier this month, will replace Sergei Gorkov, who was in charge of VEB since February 2016. Gorkov has come under scrutiny last year for his ties to Jared Kushner, a close adviser to U.S. president Donald Trump.