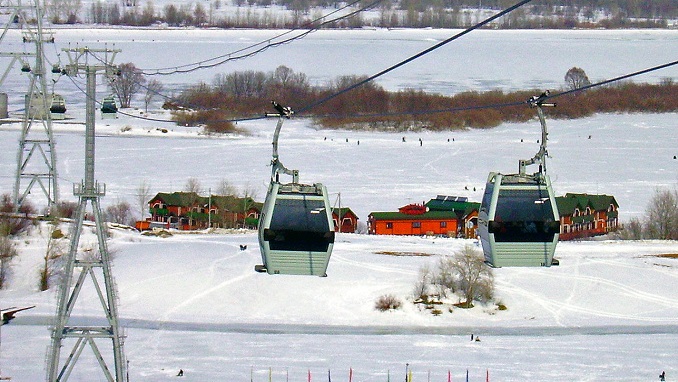 A tender for the construction of a passenger cableway in Russia's Altai region was awarded to a subsidiary of Austrian company Ropetrans International GmbH.
The company will be engaged in the delivery, installation, and commissioning of the equipment of the cableway in the Siberian Federal District, Interfax reported.
A corresponding agreement will be concluded between the Russian company Manzherok Ski Resort and a subsidiary of the Austrian company — Doppelmayr Russia. The contract is estimated at 988.3 million rubles ($16 million). There was another bidder which offered to perform these works for 1.5 billion rubles but had not submitted necessary documents.
Ropetrans International is a major global manufacturer of cable cars. The new cableway will be a gondola-type, which will speed up the movement of passengers and make the trip more comfortable, officials said.
Earlier it was reported that the starting price of the cableway project was set at $1,516 billion ($23.07 million). The length of the cableway will remain the same – 2.4 km. According to the plan, the project will offer tourists a chance to climb from the foot of the Malaya Sinyuha mountain to its summit.
The facility will be operated all year round. The final capacity of the cableway, equipped with 82 suspension eight-seat gondolas, should reach around 2.4 thousand people per hour, officials said.