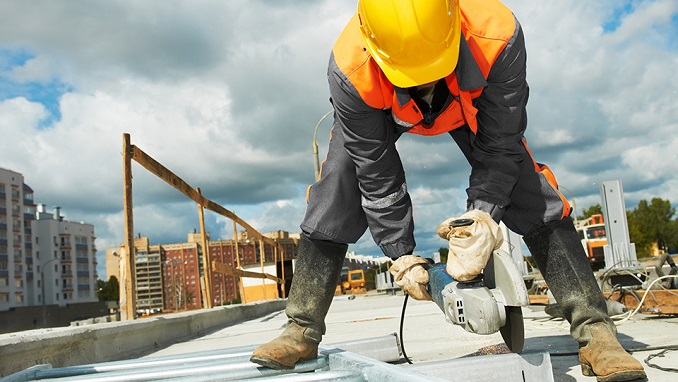 The Ministry of Economy has offered a series of steps to assist transport infrastructure builders, who protested to Russian President Vladimir Putin about the industry's difficulties in July.
Among these measures are the establishment of a minimum level of profitability in government construction contracts and the obligation of customers to pay advances, Kommersant writes, citing a letter from Deputy Minister of Economic Development Vladislav Fedulov, which he sent to the government apparatus and the Ministry of Construction for approval. 
In mid-July, eight of Russia's largest building companies,  sent a letter to Russian President Vladimir Putin, describing the state of infrastructure construction as a crisis requiring the attention of the Russian President… According to them, the sector has been correcting losses on a yearly basis since 2015, totaling 137 billion rubles over a five-year period.
According to Mr. Fedulov's letter, a number of ideas should be considered while compiling a report for Vladimir Putin on steps to increase the economic sustainability of the building complex. As a result, it is worthwhile to establish a minimum level of profitability (expected profitability) for building government contracts of at least 20% of their expenses. According to the National Association of Builders, this proportion is no longer more than 4-7 percent.
In addition, the Ministry of Economy recommends requiring state customers to deposit up to 70% advances on building contracts. To do so, the government must authorize the mechanism for treasury support for such contracts in a separate statute. Furthermore, it is intended to require state customers to conduct only electronic bids with contract prices above 10 million rubles in the sector of construction. According to the letter, this will abolish computerized auctions, which result in a considerable decline in contract price and poor end profitability.
Furthermore, it is proposed to set the price of the state contract at the time of project documentation approval, taking into account conversion indices into prices for the following years, and to empower the Treasury with the authority to digitally control the timing of advances to contractors in order to reduce the cases of cash gaps in them.
According to a Stroytransgaz spokesman, the business supports the Ministry of Economy's recommendations and anticipates that they will be authorized by the Ministry of Construction.
The Ministry of Construction determined that there was no need for further steps to strengthen construction sector regulation during the summer. At the same time, the department stated that during inspections, the governing authorities do not take into consideration the peculiarities of contract price formulation and acceptance of work completed under government contracts.
Customers are occasionally subjected to administrative and criminal responsibility as a result of this.