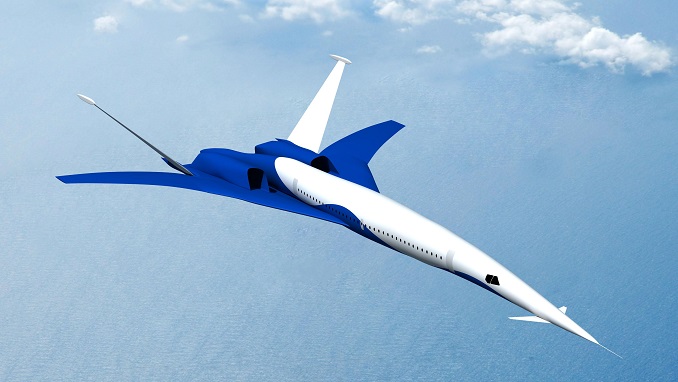 Russia is getting closer to developing its own supersonic business jet, with testing of the state-of-the-art aircraft beginning this month in the supersonic wind tunnel at the Khristianovich Institute of Theoretical and Applied Mechanics, AINonline reported.
Industry analysts and media reports said the main goal of these tests is evaluating parameters of a sonic boom in cruise-flight mode.
After the tests, the main designer of the new business jet, Tupolev, plans to create an electronic geometric model of the aircraft with maximum allowable levels of sonic boom.
In terms of its technical characteristics, the new business jet will be able to top Mach 1.5, which is one and a half times the speed of sound. Max takeoff weight is expected to be 70 tons (154,324 pounds). The cabin will accommodate up to 30 passengers.
Due to its airframe configuration, aerodynamic characteristics will be optimized in all modes of flight, according to the information available.
Tupolev earlier this year said it expected a prototype of the aircraft to perform its first flight in 2027. The total cost of the project is estimated at 120 billion rubles ($2 billion).
Business aviation leaders and analysts in Russia see market potential but remain skeptical regarding the prospects of the new supersonic business jet, the report said. Russian President Vladimir Putin has backed the enterprise, suggesting that Russia's current economy would support the development and operation of a supersonic passenger aircraft.
"We now need to go back to supersonic passenger travel. We should think about it," said Putin.