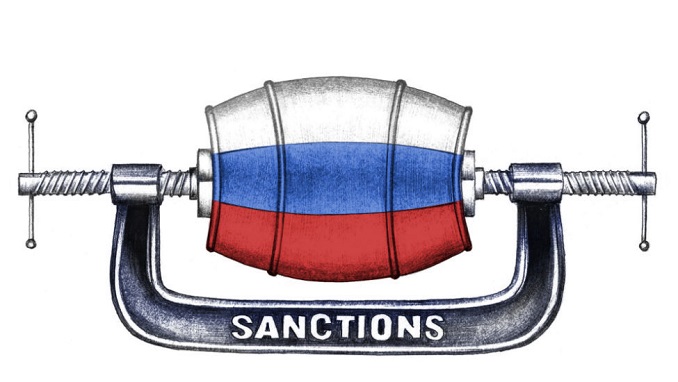 German bankers, engineers, traders and makers of machines and trains would suffer the biggest damages if tensions between the West and Russia escalate further, Handelsblatt reports.
Many German firms' sales and trade rely on Russia, while the Western European country serves as a transfer country for Russian oil and gas. In 2017, trade between Russia and Germany jumped 23 percent, with Russia importing $23 billion in German goods. Forty percent of Germany's gas needs and a quarter of its oil come from Russia.
The share prices of many companies, as well as the ruble, took a tumble when Washington issued a blacklist of businesses and executives close to the Kremlin in April. New sanctions wouldn't just cause problems for investors, but also for Russian goods traders.
Even banks and institutional investors are preparing for worst-case scenarios, like if sanctions were to target Russian bonds or companies closely aligned with the Russian government. In such a situation, a U.S. investor with shares in a targeted company would have to sell them within 30 days. Often, shares in companies like Russia's natural gas giant Gazprom, are part of major index funds, which Germans like to invest in.
German companies, meanwhile, worry what would happen if the U.S. Treasury refused to let other countries use dollars for business transactions involving Russia. When Washington slapped sanctions on Putin's oligarchs, Swiss company Sulzer's business ground to a halt. "All our bank accounts were blocked, we couldn't make any dollar transactions anywhere in the world, said Sulzer's boss, Greg Poux-Guillaume.
The problem was oligarch Viktor Vekselberg, who owns holding group Renova, which in turn owns pump maker Sulzer. He's one of the seven oligarchs blacklisted by the U.S. Treasury's Office of Foreign Assets Control (OFAC). Fast maneuvering saved the day: Sulzer bought its own shares back from Vekselberg. Once Renova's proportion of shares was below 50 percent, the OFAC released the blocked assets.
Sigal Mandelker, who handles sanctions on "rogue states" for the OFAC, said, "We're trying to minimize the effect it is having on European companies. However, that doesn't ease Germany's fears.
Banks, from Deutsche to Commerzbank, or Swiss UBS, are active globally and must implement U.S. regulations regardless of how they harm customer relations. The consequences of failing to adhere to these regulations are scary: An American monitor has been stationed at Commerzbank since 2016. He was dispatched from the U.S. after Germany's second-largest bank carried out transactions for Iran's shipping companies despite sanctions.