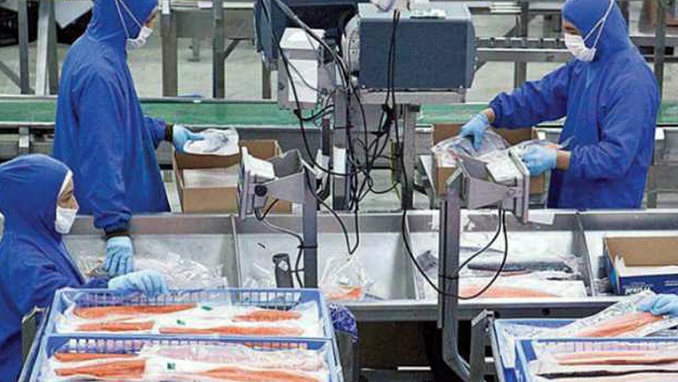 Russia's leading Atlantic salmon and trout producer, Russian Aquaculture, has announced a record performance for the six-month trading period to June 30 this year, bne Intellinews reports.
Increased sales and a favourable pricing environment enabled the company to achieve revenues of 4.8 billion rubles ($72 million), compared with 0.3 billion rubles ($4.5 million) for the same period in 2018.
The adjusted EBITDA (earnings before interest, tax, depreciation and amortisation) reached RUB 2.1 billion ($31.5 million), the company said.
The operating profit was 568 million rubles ($8.5 million) compared with just 1 million rubles ($15,000) in the first half of last year, while the net profit came out at 1.008 billion ($15.1 million).
"As a result of annual stocking in 2017, 2018 and 2019, the company had three generations of fish in the water during the latest reporting period: juveniles from the current year, as well as commercial fish from the two preceding years," Russian Aquaculture said in a statement. "The transition to annual stocking, monitoring of the full rearing cycle, the well-functioning organisation of feed supplies, and the successful development of our own sales system resulted in a considerable increase in sales to 9.6 thousand tons in H1 2019, compared with 0.8 thousand tons a year earlier."
Russian Aquaculture's core business areas include the commercial farming of Atlantic salmon and sea trout in the Murmansk region of the Barents Sea and the commercial farming of trout and the production of red caviar in lakes of the Republic of Karelia.
It says its main strategic focus is on growing its aquaculture business. The company currently owns cultivation rights for 34 sites for the farming of salmon and rainbow trout. The total potential production volume for these sites is around 50,000 tons of salmonids.