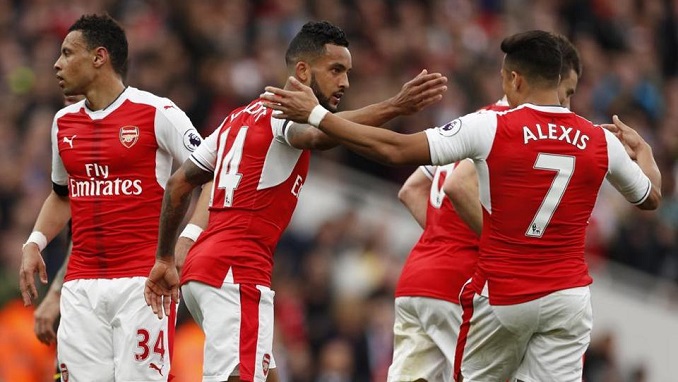 Uzbek-born Russian oligarch Alisher Usmanov is considering a sale of his 30% stake in English football club Arsenal, Reuters reported on Tuesday, citing the Financial Times.
In May last year, Usmanov, who is the club's second-largest shareholder, made a $1.3 billion offer to buy out his rival, majority shareholder Stan Kroenke, but Kroenke's KSE (Kroenke Sports & Entertainment) the UK said its shares in the Premier League club were not for sale.
According to sources close to Usmanov, having grown frustrated that Kroenke is unwilling to sell at any price, the Russian tycoon is reportedly ready to sell his 30% stake in the club.
In October, Kroenke Sports Enterprise UK (KSE) offered around £525m to buy the 18,695 shares held by Usmanov's Red and White Securities Limited.
"My interest in Arsenal from the beginning was long term and my intention has always been to buy additional shares should they become available," Usmanov said after he turned down that offer.
"This I did with the purchase of the stake of my business partner Farhad Moshiri with which I increased my shareholding from 15% to 30%, and also with my proposed offer for the stake of the majority shareholder which valued the club at some $2.6 billion. That offer remains valid today," Usmanov said at the time.
According to the Guardian, if Kroenke succeeds in his attempt to buy out Usmanov, it would take his percentage to 97%. It would put him in a position to squeeze out the minority shareholders and presents the risk Arsenal would become a completely privately owned business.
The board-level maneuverings have been watched with interest by a consortium of longstanding Arsenal supporters who found heavyweight financial backing and tried to throw their hat into the ring three times during the past year.
They made two inquiries to Kroenke at a valuation of $2.6 billion for the club – £32,000 per share – and made a third attempt at a breakthrough in June via an olive branch idea to buy out Usmanov but that was dependent on a seat on the board and collaboration with Kroenke to create a more unified environment around the club. The Missouri-born entrepreneur turned down all three presentations.