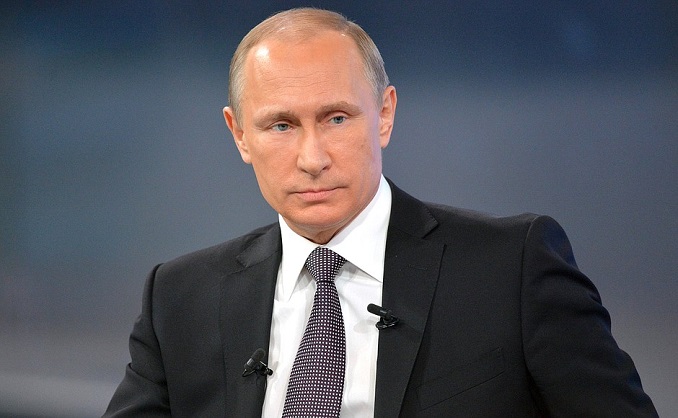 Desperate small and medium business owners in Russia are complaining that the government's promised help in coping with the coronavirus lockdown has been slow to come and largely focused on big industries, AP writes.
According to entrepreneurs, most smaller companies are left to fend for themselves, and the situation raises the prospect of massive unemployment and social unrest.
The Kremlin's anti-crisis measures reflect both its long-held emphasis on state-controlled companies and a fear of opening state coffers at a time when government revenue is drying up due to a plunge in oil prices and economic slump.
When President Vladimir Putin ordered most Russians to stay home through April 30 to contain the coronavirus, he said employees must continue to be paid. A joke soon went viral online: "Putin walks into a bar and declares, to the owner's surprise: 'Beer for everyone. It's on the house!'"
Weeks later, the president promised subsidies and loans for private-sector companies to help them pay wages. But businesses paralyzed by the lockdowns imposed by the majority of Russia's 85 regions see the Kremlin's support as sorely insufficient.
"The situation is catastrophic," said Dmitry Nesvetov, the owner of a dry cleaning chain and a leading member at the Opora Russia business association. "The measures that have been announced are not enough to deal with it."
Nesvetov said the state subsidies – about $160 per employee per month, the equivalent of minimum wage – are too small and deferments on taxes and social security payments don't address the underlying problems. "It's a 'die another day' logic," he said, adding that the inefficient state bureaucracy can't properly manage even those limited support measures.
Retail shops, restaurants and cafes, gyms, beauty parlors and other small and medium-sized companies in the services sector, which employs about a third of the nation's workforce, have been shut, and a great number of them may not outlive the pandemic. According to one forecast, over 40% of restaurants won't reopen.
Experts say the number of unemployed could rise from about 3.5 million in 2019 to 9 million, or a 12% jobless rate.
"It looks like helping small and medium-sized businesses isn't a top priority," Nesvetov said.
While the non-food retail and services sector ground to a halt, big state-controlled companies and industrial plants have kept operating. Putin has promised subsidies to airlines, car and aircraft plants, and defense manufacturers, among others.
The Kremlin's approach contrasts with that of the United States and many EU nations, which provided more generous subsidies to workers and businesses, AP wrote.