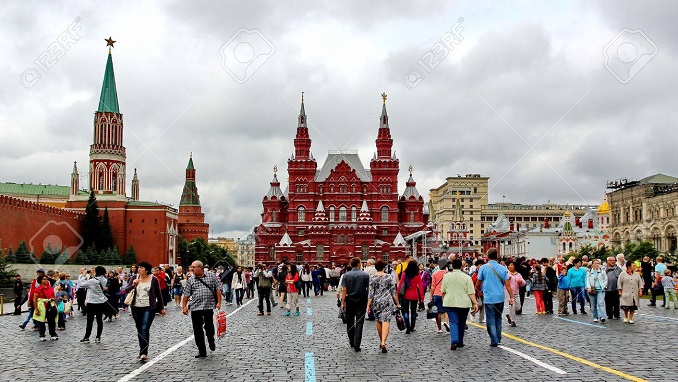 A Russian business delegation visited Myanmar earlier this week to discuss investment opportunities in the Asian country, MMTimes reports.
U Thaung Tun, Myanmar's Minister for Investment and Foreign Economic Relations welcomed the delegation in Nay Pyi Taw, where the group discussed opportunities for investments and trade.
Timur Maksimov, Deputy Minister for Economic Development of the Russian Federation and Nikolay Listopadov, ambassador of the Russia Federation to Myanmar, accompanied the business delegation, according to the Ministry of Investment and Foreign Economic Relations.
The group also discussed improving engagement between the citizens of Myanmar and Russia as well as potential investments in the education, power, transport, telecommunications and technology sectors.
U Thaung Tun, who is also chair of the Myanmar Investment Commission, urged the Russian businessmen to have a focus on technical and vocational training for Myanmar employees and promoted joint venture opportunities in the agriculture, industry, renewable energy and tourism sectors.
During a previous meeting in September, the Russians offered to help local broadcast media transition from analogue to digital transmission. Russia can also support Myanmar on the digital front, for example helping the country draft its first cyber security law, build e-government platforms and develop smart cities.
Russia is the 22nd largest foreign investor in Myanmar with over $90 million invested in two local businesses so far. Bilateral trade between Myanmar and Russia totaled $46 million in fiscal 2018-19, according to government data.
Last week, the defense ministries of Russia and Myanmar have signed an agreement on military cooperation. According to officials, the deal outlines cooperation in the navy sphere, hydrography, topography, military medicine, military education and other "promising spheres of military cooperation".