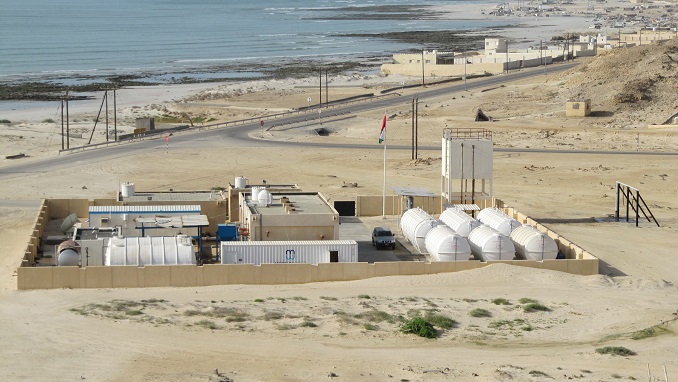 A major infrastructure project in Iran worth $180 million is in doubt after a Russian company commissioned to build a water desalination plant pulled out of the deal, Kommersant reported on Thursday.
The Russian-Middle Eastern Export Center now refuses to carry on with the project, citing the return of U.S. sanctions against Iran, the report said.
The sanctions against the Islamic Republic, reinstated after President Donald Trump decided to withdraw from the Iran nuclear deal this week, have complicated the supply of necessary equipment, which made the implementation of the project impossible, the company said. According to Kommersant, rising costs were another reason for the company's decision to abandon the project.
The Russian-Middle Eastern Export Center was established in 2016 by the son of Russia's Prosecutor General, Igor Chaika, and Chairman of the Presidium of the Green Alternative movement, Oleg Mitvol.
The enterprise in Iran was planned to produce about 200,000 cubic meters of purified drinking and technical water per day for the use in Iranian state institutions and agriculture.
U.S. President Donald Trump on Tuesday announced that the U.S. is withdrawing from the agreement with Iran on the nuclear program reached by the six international mediators (Russia, the United States, Britain, China, France, Germany) in 2015. In addition, Trump announced the restoration of all sanctions, the effect of which was suspended as a result of the deal.