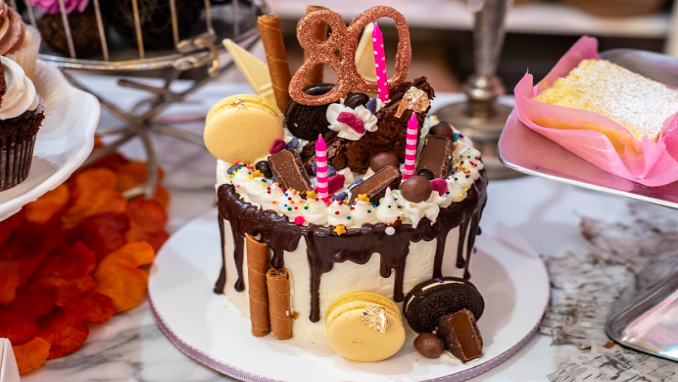 A Russian entrepreneur who moved to the U.S. because of the food embargo imposed on Western imports has found great success with her line of luxury dog treats, Russia Beyond reports.
Muscovite Olia Rosenblatt is selling her cakes, made from just meat and vegetables, in the 'Mishka' café in San Francisco.
"For all my life, I've been working on my own," Olia says. "After university (I studied law and PR), I established a small logistics company and managed it for seven years." Olga's company imported fruits and vegetables from Europe, but after the country's food embargo in 2014 the business went into decline.
"Then I thought – I have savings, and I can finally go on vacations and start traveling," says Olia. "I visited 31 countries, and then decided to improve my zero English (I only learned German in school) in New York in 2015."
In the U.S., she didn't limit herself to only the Big Apple, and visited other cities, too. In a lobby of a Californian hotel, she met her future husband, Mr. Rosenblatt from Nebraska ("American Siberia", according to her). "He reminded me of such a large silent bear, and it was after I told him when he finally approached," Olia recalls. "He asked me what bear was in Russian, and I responded: 'Mishka.' Time after time, that became our word. And when we opened our confectionery in 2018, we didn't think long about its name."
At the Mishka confectionary, cakes cost from $12 to $65 – twice more than in other dog cafés in California. But guests are not shocked with such prices. Olia says they use only organic meat and no preservatives in their desserts, and that's why they are expensive. The yummies are based on pate made of beef, turkey, chicken and lamb, covered with a glaze of vegetable juice. She came up with the recipes herself.
"For seven months, I worked on the glaze in my kitchen every day," says Olia. "Red glaze is made from a beetroot, green – from spinach, white – from coconut milk. When you mix different vegetable juices, you get a new color. And time is the important thing here! Just extra 10 seconds of boiling and you'll get the color of borsch instead of scarlet."
She believes dogs enjoy food and distinguish tastes like people do, and people should take care what they eat. Her 13-year-old Yorkshire terrier (a senior by canine standards!) still looks quite young and active. "It's because I feed it only homemade food. I don't encourage anyone to buy our cakes, but I encourage everyone to take care of pets the way we take care of ourselves."