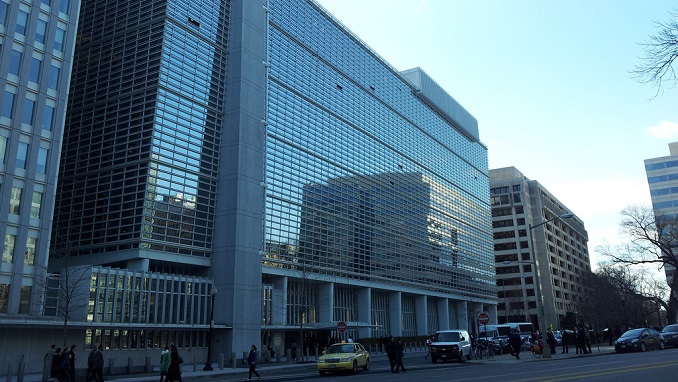 Russian experts have said that a negative forecast concerning Russia's economy in 2019 by the World Bank has "ruined the beginning of the year" for Russians, Nezavisimaya Gazeta reports.
The global financial organization significantly decreased its prediction for Russia's economic growth, putting the figure of GDP growth this year at only 1.5%. The previous forecast was more upbeat at 1.8% by the end of 2019. By 2020, Russia's GDP will grow by 1.8%, the World Bank said.
Analysts interviewed by the paper said that this modest economic growth forecast for 2019 came as no surprise.
"First, in 2018 Russia lived with booming oil prices and also expanding hydrocarbon production. In 2019, the situation on the market may not be that positive due to a general slowdown in global economic growth," said Andrei Kochetkov, a leading analyst at Otkritie Broker.
"In addition, real incomes of the population still cannot reach the trajectory of sustainable growth, which is a key stumbling block for the domestic economy," he said.
According to Lazar Badalov, a senior lecturer at the Plekhanov Russian University of Economics, the slowdown in the GDP is attributed to two reasons.
"The first is foreign economic sanctions. The second is domestic problems, related to public administration, corruption, rising taxes, and lower business activity," the expert said. "And if the national economy has almost adapted to external shocks, the solution to domestic problems does not have a clear plan."
Russia, which plays the role of a resource provider in the global division of labor, suffers from the slightest change in prices on raw materials, Alor analyst Alexey Antonov told the paper.
"The demand for oil directly depends on global economic growth, as well as the stability of trade routes. The US trade war with China leads to a slowdown in Asia and a decline in demand for Russian oil," he said.