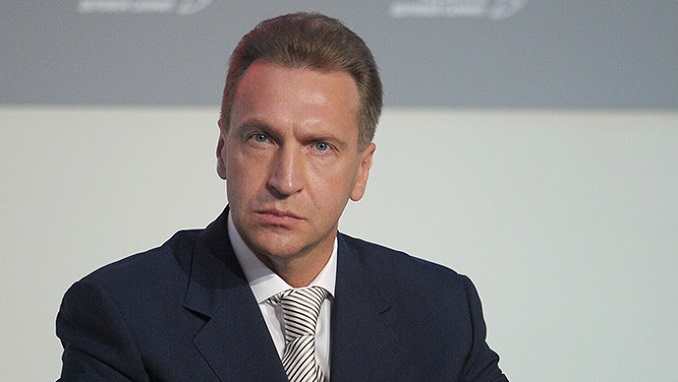 Russian First Deputy Prime Minister Igor Shuvalov has hinted that the Cabinet has a miraculous plan to unleash economic growth and led the country out of the crisis, Nezavisimaya Gazeta reported.
According to the newspaper, the proposed moves, which will include tax reforms, are expected to be made public within the next few months.
Government officials said the Russian economy is growing very slowly right now, but it has the potential for acceleration. Shuvalov recently stressed that "we have every opportunity to achieve that." He explained that the current government had drafted proposals for the next term. When the new government is formed, legislators will make the most important decisions, including on taxes, he pointed out.
However, the experts interviewed by the paper noted that economic growth cannot be achieved by "verbal interventions" only.
"It is necessary to use non-monetary incentives, such as reducing taxes for small and medium-sized businesses, investing in social projects and increasing labor efficiency," says Alor Broker analyst Kirill Yakovenko.
The government should resort to major structural reforms, the most important being the establishment of an independent justice system and protection of private property, says Pavel Sigal, First Vice President of the Opora Rossii association.
Meanwhile, Finam analyst Alexey Korenev noted that, if the issue is addressed reasonably, Russia could see a gradual forward shift. However, that will require "substantial expenditures and radical reforms in many spheres of the economy and legislation."
It is necessary "to reduce administrative pressure and prevent any illegal criminal prosecution of businesses," added co-Chairman of the Delovaya Rossiya (Business Russia) union of entrepreneurs Andrei Nazarov.